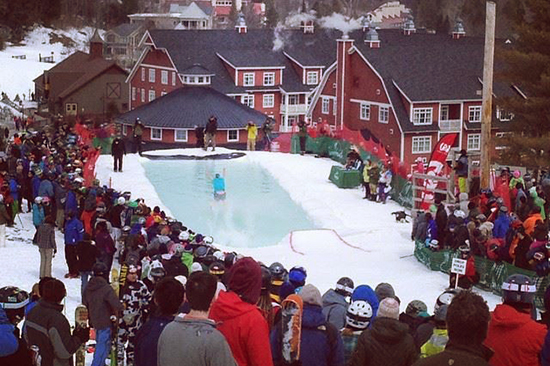 The snow is starting to melt, but local ski resorts are still going strong.
As of this week, the summit of General Stark Mountain had a 4-foot base, while Lincoln Peak reported a minimum of 16 inches and a maximum of 69 inches of snow on its trails. Tuesday, March 31, marked the 105th day that Sugarbush's Castlerock double lift has run this season. Normally, that part of the mountain is open for an average of 79 days each winter, so breaking 100 is "quite significant," vice president of marketing Candice White said.
Looking ahead, Mad River Glen expects its season will run through Wednesday, April 22, at least, but the number of days beyond that will be dependent on snow and skier traffic, marketing director Eric Friedman said.
Over at Sugarbush, Mt. Ellen will remain open through Sunday, April 5. Lincoln Peak will remain open daily through Sunday, April 26. After that it will close midweek and reopen for its final weekend on Saturday and Sunday, May 2 and 3, weather permitting.
But even after the lifts stop running, those willing to earn their turns can still ski and snowboard. Once Mt. Ellen closes, it will be open to hikers and Lincoln Peak and Mad River Glen will continue to allow uphill travel outside of hours of operation.
Starting Sunday, April 5, however, Lincoln Peak's designated morning skinning route will close for safety reasons, as Sugarbush prepares for the replacement of the Valley House double lift with a fixed-grip quad. During this time, the mountain's evening skinning route will remain open, although Sugarbush asks that all hikers park in the regular lot, as the heli lot is currently closed due to soft conditions.
In the meantime, the trails at Mad River Glen and at Sugarbush are 100 percent open. Happy spring skiing!