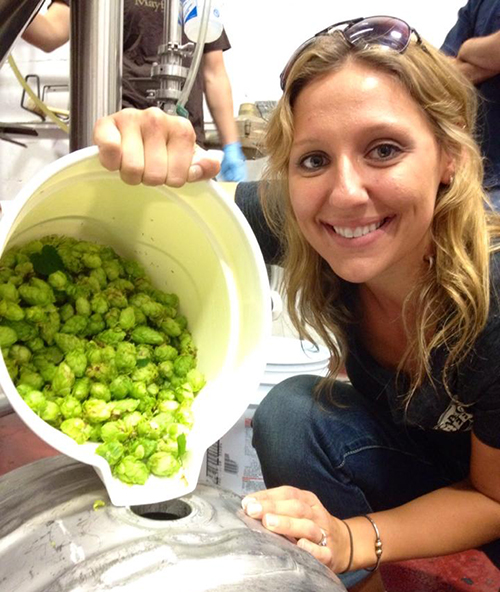 Vilija Bizinkauskas of Drop In Brewery. Photo courtesy Meg's Events
Next weekend, May 8 and 9, the Big Picture Theater in Waitsfield will host Betty's Beer Fest, a new event for Megan Schultz of Meg's Events, creator of SIPtemberfest.
Betty's Beer Fest, Schultz said, is designed to highlight women already thriving in the craft beer industry.
"Their talent is already recognized, but we want to highlight women who are succeeding and inspire women who want to get involved in craft brewing or even just learn about it," Schultz said.
She said she also wants to bust the stereotype that women like wine and men like beer, or the notion that women are targeted as a vehicle to get men, or that women like pink and sparkly beverages.
"That's where the idea came from after years of hosting SIPtemberfests," she said. SIPtemberfest is her signature, sell-out, craft beer tasting event held at Mad River Glen in September.
The weekend starts with a movie, The Love of Beer, which focuses on women in craft brewing. After the movie there will be a panel discussion featuring women in the industry moderated by Eating Well's senior editor Caroline Tesini.
A Q and A will follow and then a beer tasting and networking event.
The movie starts at 6 p.m. and the networking and beer tasting starts at 8:30 p.m.
The following day there will be an event similar to SIPtemberfest. There will be tents in the theater parking lot for the event which takes place from 1 to 5 p.m. That will feature a dozen small brewers, female brewers or beer from breweries with women in leadership roles.
For more details, visit http://bettysbeerfest.com/.