Mad River Valley Chamber of Commerce executive director Rebecca Baruzzi resigns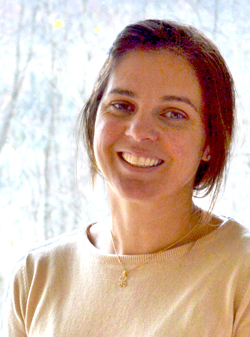 Rebecca Baruzzi, executive director of the Mad River Valley Chamber of Commerce, has resigned, according to Peter Hans, chair of the board of directors. She resigned for personal reasons.
"We're very sorry to see Rebecca go and we wish her all the best with her new endeavors," noted Hans. "Her tenure with the chamber has resulted in a number of accomplishments."
Among these, Hans added, were:
• Increased website flexibility and cost-control .
• New, comprehensive marketing plan.
• Birth of the Health and Wellness Alliance.
• Substantial public engagement and new strategic direction.
• Well-attended marketing workshops.
• Series of collaborative harvest festivals.
• Four new members added to the board of directors.
• Enhanced social media connectivity.
In addition, Hans stated, "The chamber board has created a committee to locate a temporary manager while it evaluates its strategy to best add value to members in these changing times."