Laura Graves and her horse Verdades held their own at the Rio 2016 Olympics in dressage competition. Graves and Verdades competed with the U.S. Dressage Team – horse-and-rider combinations Allison Brock and Rosevelt, Kasey Perry-Glass and Dublet, and Steffen Peters and Legolas.
On their first day of competition, Thursday, August 11, the U.S. team succeeded in the Grand Prix Qualifier, allowing them to advance to Friday's Grand Prix Special. In the qualifier, Graves had the highest score of the four U.S. horse-and-rider combinations and she was in fifth place individually.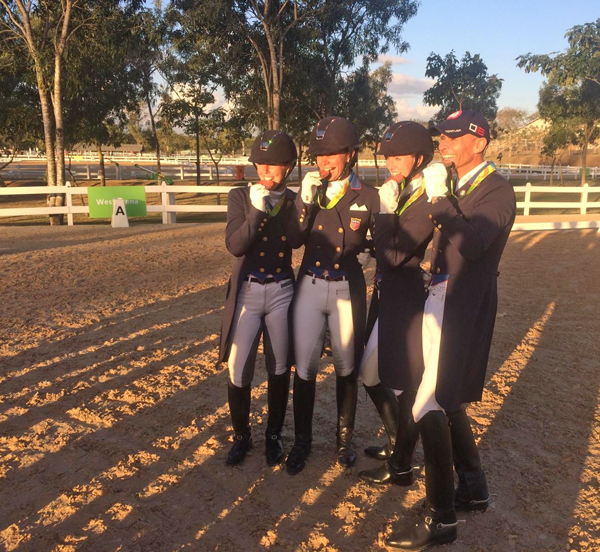 The U.S. team was vying against the Dutch team for third place going into Friday's Grand Prix Special. Graves scored 80.644, bringing the U.S. team's average score up enough to win the bronze medal. Scores for her teammates were Peters, 74.622; Brock 73.824; and Perry-Glass, 73.235.
Graves and Verdades were one pair of 18 who qualified to ride in Monday's freestyle competition. Three of the four on the U.S. team qualified; Perry-Glass did not advance to the freestyle. Graves came in fourth place with a personal best score of 85.196. Peters placed 12th scoring 79.393 and Brock placed 15th with a score of 76.160.
Graves, 28, is a Fayston native now living in Florida and has her own farm, CrossTies. She is the daughter of Ron and Freddie Graves of Fayston. They purchased Verdades, her 14-year-old Dutch warmblood gelding who she calls Diddy, when Laura was 14 years old.