It took several days, lots of volunteers, a donated box truck and lots of hard work, but Waitsfield's town employees are ensconced in and working from the town's newly and nearly completed town office. The scene was replaced a little over a week later when Moretown moved from its temporary office on Route 2 to its new home in the village.
The Waitsfield town office was closed on August 15 and 16 during the move when furniture and files were moved from the basement of the Joslin Memorial Library to the new office at the north end of the village on the west side of Route 100 adjacent to Flemer Field.
The new office was built by Millbrook Construction and was designed by Maclay Architects. Construction of the office was fraught by a few snafus, including roof trusses that were too short and mold growing on the sheathing around the vault and in other places.
The select board held its first meeting in the new office this week on August 22. That meeting was not held upstairs in the new public meeting space because the elevator to the second floor is not yet complete.
Waitsfield and Moretown town offices were flooded during Tropical Storm Irene in 2011. Moretown's town office was destroyed. Both towns applied for and received Vermont Community Development Block Grants to move their town offices out of the flood plain. Waitsfield received first a $750,000 grant and then another $123,000 grant when the cost of building the new office went up. Waitsfield taxpayers authorized spending up to $650,000 toward the project. Waitsfield also received an anonymous donation of $100,000 to buy the land where its new town office was built. The total cost of the project was $1.6 million.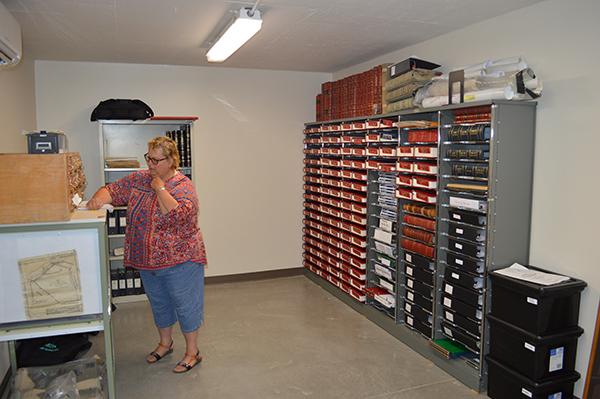 Moretown received a $700,000 Community Development Block Grant for its town office project, plus proceeds from insurance on its former town office which was destroyed. Moretown voters authorized the town to spend $40,000 toward the project and then authorized another $50,000 when the construction bids came in higher than anticipated.
Moretown's new town office is on a parcel of town-owned land immediately north of Moretown Elementary School. The old town office, located right on Route 100B in the village, was torn down. Moretown moved into its new office this week on August 24.
Moretown will celebrate its new town office this Saturday, August 27, with MoreFest, a community celebration that takes place at the Moretown Rec Fields and features tours of the town office, music, food, a tractor and car show, fireworks and more.