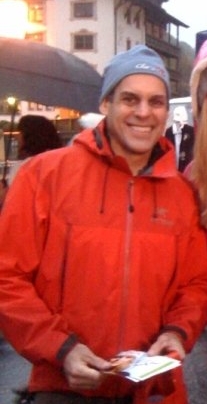 Chach Curtis Jr.  is the 2012 Vermont Small Business Person of the Year.
Charles "Chach" Curtis Jr., Waitsfield, has been named the SBA 2012 Vermont Small Business Person of the Year. He is the CEO of Draker Laboratories, Inc. of Burlington. He was one of five small business owners, four small business leaders and a lender who have been selected by the U.S. Small Business Administration for outstanding success in their chosen fields.
He was selected for outstanding leadership related to his company's staying power, employee growth, increase in sales, innovative ingenuity and contributions to the community.
Draker Laboratories, Inc. provides monitoring, diagnostics and asset management services to commercial and utility-scale renewable energy systems. Curtis joined Draker Labs as its new CEO in 2009 and restructured every aspect of the business, expanding product and service offerings, broadening the customer base and growing the staff from 8 to 47 employees.
Curtis raised more than $5.5 million to support the company's rapid growth: $3.5 million of new private equity capital; $525,000 of state and federal debt financing from the Vermont Economic Development Authority and ARRA; and a $1.5 million credit facility.
Curtis will compete for the national title at National Small Business Week ceremonies in Washington, DC, May 20 to 22, 2012. Curtis will be locally honored by the U.S. Small Business Administration on June 14 at a ceremony presented by Vermont Business Magazine in the Shelburne Farms Coach Barn, Shelburne, Vermont.
{loadnavigation}