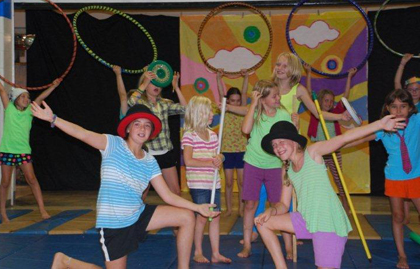 Circus Minimus campers entertained parents and friends at their summer camp Big Top finale on Friday, August 17, at the Fayston Elementary School by hitting the road in search of a pot of gold. The two-week camp included 43 children between the ages of 6 and 13 who learn and perform an array of skills, including tumbling, clowning, juggling, dance, tight wire and partner acrobatics.
This summer's troupe was led by Jenny Sargent with assistance from Trisha Denton and art direction from Beth Kendrick. Katy Rosen, Meredith Goodwin, Carly Sargent and McKinley Pierce served as counselors and Ava Kendrick, Ian Groom and Sally Goodwin assisted as junior counselors.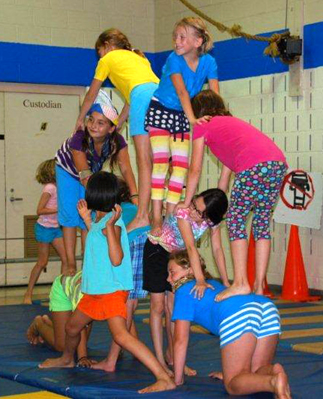 Circus Minimus, founded in 1985, brings the circus arts to schools and communities through several programs that incorporate music, art, yoga, circus skills, and the discovery of different cultures and themes. Circus Minimus Sumer Camp is sponsored by the local nonprofit Open Hearth and is produced by Warren resident and Open Hearth board member April Smith.
Photo credit:  April Smith
{loadnavigation}