Waitsfield resident Kirsten Seibert asked the Waitsfield Select Board this week to require that the bond vote for new town offices pass by a two-thirds majority versus a simple majority.
At the board's June 24 meeting, she suggested that the board has the authority to require that the bond pass by that supermajority and said she could also petition for that outcome.
The town's attorney Paul Giuliani, reached the next day by the town, disagreed noting, "The statute says that a majority of those present and voting in the affirmative is required for the authorization of bonds for public improvements. Absent a change in the statute there is no legal basis for establishing a two-thirds supermajority."
Brian Leven, Vermont's deputy secretary of state, concurred.
"I don't see any enabling legislation that allows anything other than a simple majority for a bond vote. If the board receives a petition calling for a two-thirds supermajority on a bond vote there is no obligation or legal standing for the town to do such a thing," Levin said.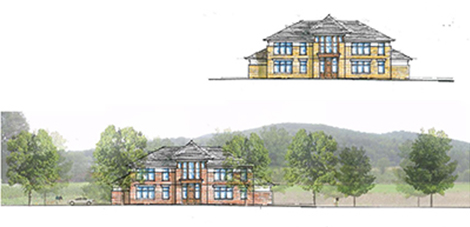 And a 1996 opinion from former Secretary of State Deb Markowitz affirms that "it only takes a majority to pass a bond vote."
When the board received the request at its Monday, June 24, hearing, board member Bill Parker questioned whether changing the majority would be an attempt to get more voter participation.
"I feel that in light of the history of this and your positions and where we stand on this, that it would be a reasonable thing for you to consider. With a supermajority you'd get to see the real intent of the voters and given how this has gone down, it would behoove the town to assure that you're really making good sound and supported decisions," Seibert said, referring to the fact that she and others would prefer to see the town rehab the former Methodist Church in the village than build new town offices on a parcel known as the Farm Stand.
"Is there any evidence that demonstrates that doing so provides a higher participation rate?" asked board member Chris Pierson.
"We don't have enough experience with that. We need to check with our attorney as that is an area of the statute that I'm not familiar with," town administrator Valerie Capels said.
Seibert said that the secretary of state's office disagreed that the town could not present to voters, as a bond, an earlier petition that sought to let voters choose between the Methodist Church and the Farm Stand.
"Even in that case, the board could have said 'We're going to put this out,'" Seibert said.
"We tried pretty hard to find a way to take the intent of that petition and turn it into a bond vote and we could not find a way to make it work. I respect the intent here. The concern has been voiced differently than what you are asking; we're seeking a sufficient number of voters giving us the go ahead. My own concern is that we have enough people showing up so they can feel it is good representation," board member Parker said.
Capels questioned whether the town could move forward with finalizing the bond warning for the town offices and a separate article to bond to extend the town's water project for Eagles Resort in a timely fashion.
"We don't have too much time to fool around with this," said board chair Paul Hartshorn.
"We don't have time on our side," Parker concurred.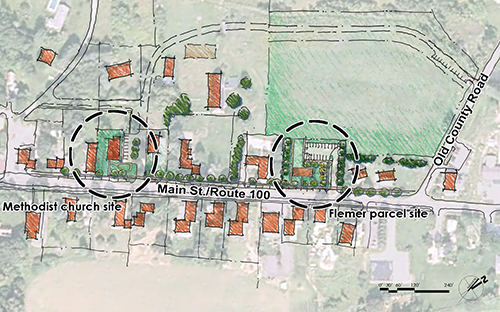 Capels and the board will meet after consulting with legal counsel at 7 a.m. on June 27 at the town offices. They will also consider adding a third nonbinding article to that bond vote asking town voters to weigh in on whether the town should consider extending its one-year option to purchase the Flemer barns for $6,378.
The board further discussed and ultimately approved a plan for professional estimator Henry Erickson to be paid $2,700 to create substantially similar estimates for town offices at the Methodist Church and the Farm Stand and then a new version of the church, created by architect Ellen Strauss, so that all voters could understand real costs of all three ideas prior to the July 30 bond vote.
{loadnavigation}