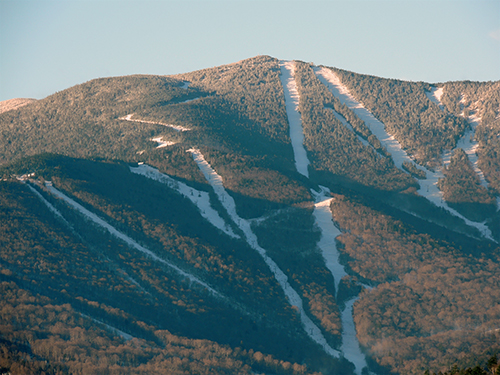 Sugarbush Resort is opening for the season with skiing and riding for pass holders on Friday, November 22, from 9 a.m. to 3:30 p.m. The resort opens to the public for skiing and riding on Saturday, November 23, from 9 a.m. to 4 p.m.
This year Sugarbush Resort introduces Pass Holder Appreciation Day allowing pass holders access to the slopes a day earlier than everyone else.
Early season snowfall totaling 12 inches, combined with Sugarbush's snowmaking technology, allows the resort to open as scheduled. Skiers and riders can take advantage of six runs across over four miles of terrain serviced by two lifts. Depending on conditions, there is the possibility of adding additional terrain for Friday or Saturday.
"Thanks to the hard work of our mountain operations team and snowmakers, we are poised to enjoy some great early season skiing and riding this weekend," remarked Win Smith, president of Sugarbush Resort. "We're looking forward to a long and very snowy winter."
With limited terrain open at this early point in the season, ticket prices are reduced on Saturday. Due to limited terrain and variable snow conditions, skiing and riding at this time is suggested for intermediate and advanced skiers and riders only.
For more information on opening day, visit sugarbush.com or contact John Bleh at (802) 583-6814 or This email address is being protected from spambots. You need JavaScript enabled to view it..
{loadnavigation}