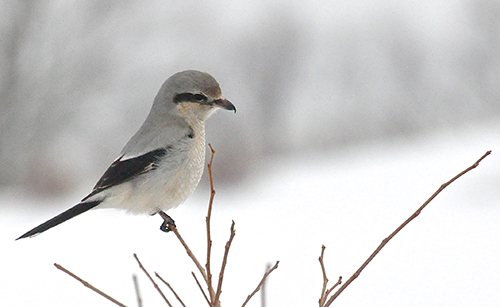 They call themselves the Mad Birders. For the past eight years this stalwart flock of Mad River Valley bird lovers has celebrated its passion for birds by voluntarily heading outdoors on what is often a very cold winter day each December to add their numbers to the worldwide Audubon Christmas Bird Count (CBC), now celebrating its 114th year. Tens of thousands of birders participate in the event across the globe, but in the Mad River Valley about three dozen hardy souls take on the challenge.
The CBC is the longest running Citizen Science survey in the world and provides critical data on bird population trends. This year's Mad Birder CBC happens on Monday, December 16, all over The Valley and in Berlin and Northfield as well. All birds seen by the teams are counted, but specific counting protocols are used to try to ensure accurate counts.
All birds great and small are counted. Rock doves (commonly known as pigeons) and black-capped chickadees are often the most plentiful species observed by the birders. For many birders, though, the biggest thrill is to see a species that rarely visits the area.
This year an atypical southern migration of snowy owls into New England and Vermont has raised hopes that one will be seen in the Mad River Valley during the CBC. For more information on the count, or if per chance anyone spies a snowy owl any time between December 12 and December 19, call Mad Birders Pat Folsom at 496-3663 or Jeannie Elias at 496-4730.
{loadnavigation}