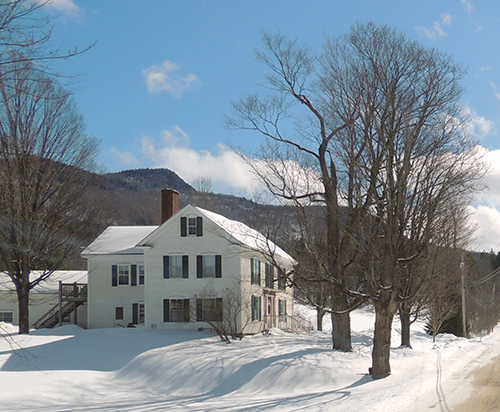 By Lisa Loomis
This winter has been marked by extremes, to say the least. Extended periods of extreme cold, several rounds of heavy snow followed by much warmer temps and torrential rains. More extreme cold, more ice – and finally last week, a full-on blizzard dumped upward of two feet of snow on The Valley, the ski slopes and the state.
While skiers (and ski area owners) and visitors reveled, many people have been monitoring their woodpiles and checking their propane/fuel oil gauges to see if their heat source will last long enough for the snow to melt.
One useful measure to use when comparing this winter to winters past is the "heating degree day." A heating degree day is used by fuel suppliers and weather aficionados to compare how much heat is needed from day to day and season to season. A heating degree day is a measurement that reflects the demand for energy needed to heat a building. It is calculated from measurements of outside air temperature.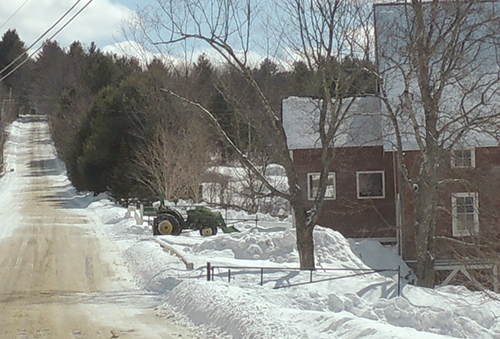 Weatherdatadepot.com provides heating degree day comparison for Waitsfield and shows that January heating degree days for 2010 through 2014 were as follows. (Emphasis added.)
2010 – 1,471
2011 – 1,590
2012 – 1,161
2013 – 1,548
2014 – 1,667
Chart
That data show a January that was colder than all of the previous four years. A look at February heating degree days (calculated cumulatively) shows that trend continuing. (Emphasis added.)
Chart
2010 – 2,767
2011 – 2,958
2012 – 2,133
2013 – 2,879
2014 – 3,114
December data show that heating degree days for December 2011 were 983, December 2012 was 1,261 and December 2013 was 1,455. November data show that heating degree days for November 2011 were 554, November 2011 was 1,053 and November 2013 was 1,109.
Total annual heating degree day numbers for the past four years are as follows.
Chart
2010 – 8,550
2011 – 7,616
2012 – 6,702
2013 – 9,443
The higher heating degree days for the winter of 2013-2014 can also been seen in the average daily temperatures recorded in Waitsfield in January and February.
Chart
2010 – January, 12 degrees, February, 13 degrees
2011 – January, 8 degrees, February, 11 degrees
2012 – January, 22 degrees, February, 26 degrees
2013 – January, 10 degrees, February, 12 degrees
2014 – January, 6 degrees, February, 8 degrees
{loadnavigation]