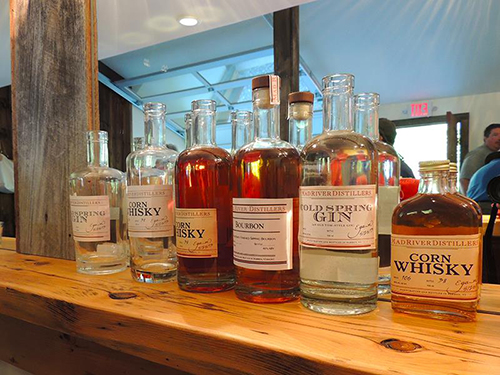 Mad River Distillers, Warren, recently won two awards from the Wine and Spirits Wholesalers of America organization.
They submitted their Corn Whiskey and Maple Rum to the tasting jury of the organization two weeks ago and received a gold award for the rum and a silver for the corn whiskey. The annual competition is one of the largest industry functions.
Brett Little, one of the founders and the CEO of the business, said that he and his colleagues were thrilled with the awards.
"It's good publicity and awareness and an affirmation of our products. We've been in production for eight months and we're winning awards! There are people who have been trying for years to win these awards," he said.
"I think when our Rye Whiskey goes to competition it will also win awards," he added.
{loadnavigation}