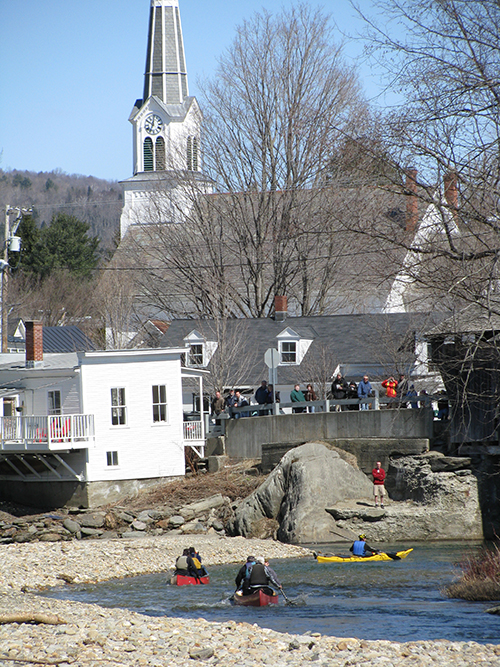 After 32 years, the Mad Triathlon (formerly the Sugarbush Triathlon) is hanging up its sneakers, paddles, bikes and skis.
The triathlon was originally a four-event race that took place in April. It featured a runner, a paddle along the Mad River, a bike ride and a cross-country ski leg at Sugarbush.
The event was created in 1979 by Rob Center when he owned the Tucker Hill Inn. It was called the Tucker Hill Challenge. When he sold the inn to Zeke and Emily Church they carried on with the race until 1985. The former Sugarbush Chamber of Commerce (now Mad River Valley Chamber of Commerce) took it on for several years as the Chamber Challenge. The date was moved around, including having the race run over Memorial Day weekend one year.
The event landed back on Rob Center's plate again when Mike Cunningham was a chamber director and asked Center to revitalize it. Center worked with Chris Crowell who was Sugarbush's event director at the time, Dick Jamieson, the former Chittenden Bank and Sugarbush to grow the triathlon again which they did. In 1998, Center changed the name of the event to the Vermont Adventure Games and he ran the event until 2002 when Sugarbush took over.
"We tried several things to increase participation, including pumping up the marketing, changing the date and partnering with Dori Ingalls of the Mad Marathon," said Sugarbush spokesperson Candice White.
"It was hard to justify continuing to put on an event when it loses money. We would have loved to have seen it grow. We realize that we are not event organizers. We are better hosting or partnering with another group," she added.
{loadnavigation}