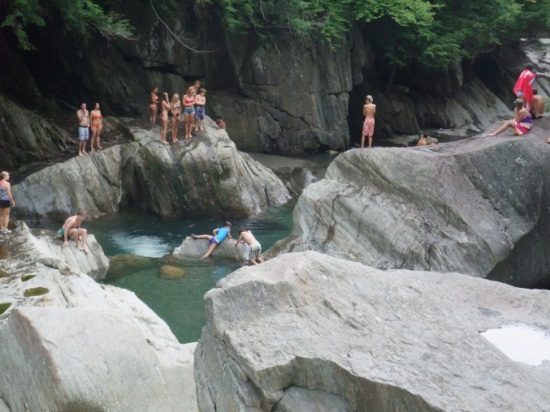 Ten local people and organizations will be honored for their volunteer efforts and contributions by the U.S. Forest Service (USFS) at a May 29 celebration and cookout.
The forest service is honoring John Atkinson, Moretown; Patrick Kell, formerly of Moretown; Hardy Avery, Fayston; Joshua Schwartz, Waitsfield; Lenord Robinson, Warren; Win Smith, Warren; Yestermorrow, Waitsfield; Charlie Brown, Warren; Caitrin Noel, formerly of Warren; and the Mad River Riders.
They will receive an Eastern Region 2013 Promoting Recreation Honor Award from the forest service. The awards recognize the work that the local volunteers and groups have put forth on two projects, a trail network at Blueberry Lake, and a project to improve the safety, parking and ecological footprint at Warren Falls.
Over the past two years the Rochester and Middlebury Ranger District staff, partners and volunteers have garnered the attention at the forest service and at national and regional levels resulting in the receipt of two regional awards from the USFS.
The forest service purchased the Blueberry Lake parcel in 2001 with hopes of improving public access and enhancing recreation opportunities in the area. The parcel consisted of a network of trails previously maintained as part of a Nordic ski center. Over the past two years, the forest service has partnered with the Vermont Mountain Bike Association (VMBA), International Mountain Bike Association (IMBA), Vermont Youth Conservation Corps (VYCC), local and regional representatives, local businesses and volunteers. Together, these entities have helped to design and construct a sustainable mountain bike trail system that diversifies recreation opportunities in the Mad River Valley and helps restore ecological integrity to the previously unmanaged trail network.
{loadnavigation}