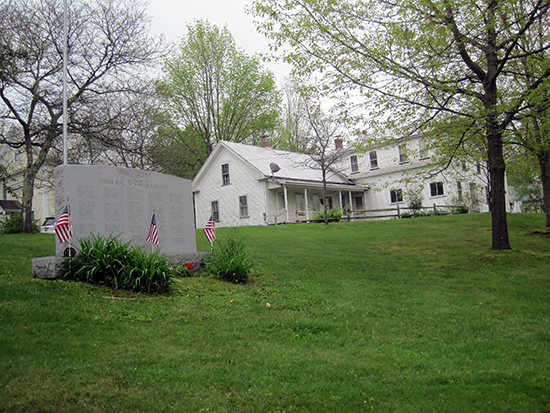 By Rachel Goff
Beginning this fall, there will be a new green space in Warren Village.
At their meeting on Tuesday, May 27, the Warren Select Board discussed plans for the demolition of the town-owned Ruby Blair House, which sits between the municipal building and the Town Hall. The project is set to go out to bid this week so that the removal of the building can take place over two weeks at the end of July. In its place, the contractor will plant grass seeds and "come September, we'll be mowing the lawn," select board chair Andy Cunningham said.
The board made the decision to let the lease run out on the two apartments it was currently renting out in the Ruby Blair House last June, as the building was in need of some costly repairs. "The income we're getting from the apartments isn't worth the risk of having people living there," select board member Anson Montgomery said last summer, and select board member Matt Groom agreed.
"If we're going to be landlords, we need to do it responsibly," Groom said, and the board agreed to get out of the rental business. Instead of investing money in the building's upkeep, Warren added $15,000 to the Capital Reserve Fund for its demolition, which the town estimates will cost between $20,000 and $30,000.
Now, what was once a liability to the town could add to its appeal. In demolishing the Ruby Blair House, contractors will remove the one-way road that runs in front of the building but will keep the trees lining Main Street.
The plan for the green space came out of a charette conducted several years ago by the Warren Planning Commission at which residents also discussed a plan for moving the entire municipal parking lot back behind the Town Hall and transforming existing pavement into even more recreational green space. That plan has some considerable obstacles, Warren Public Works director Barry Simpson explained at the Vermont Downtown Action Team (V-DAT) meeting that took place last fall, making removing the Ruby Blair House an alternate, more immediate option for increasing the village's community-minded character.
{loadnavigation}