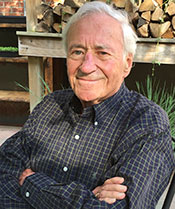 Jack Lindner, born November 21, 1926, in New York City, son to Benjamin and Lillian Lindner and brother of Jean Kass, died July 7, 2018.
Jack was the devoted husband to his treasured wife, Anneliese, for 67 years. He was the father of Benjamin Lindner and Robyn Lindner and the grandfather of Trevor Lindner.
Jack graduated from Horace Mann School in 1944, Yale University in 1948 and Yale Law School in 1951. After taking the bar exam, he married Anneliese Katz on July 5, 1951.
During Jack's college years, he was a founder of the first Hillel Foundation at Yale University and he forced Yale University to recognize the rights of Jewish students to observe their high holy days without penalization.
During World War II Jack served in the Army Air Corps and was a reservist following the end of WWII.
Jack and his wife, Anneliese, started their own financial business in the basement of their Long Island home. They were pioneer financiers helping small entrepreneurs grow in U.S. markets and they were the first to navigate the import/export markets. For 30 years, Jack and Anneliese owned and operated their business until they retired in 1986 to their Vermont home.
Jack had been active in Jewish affairs as a founding trustee of the North Shore Synagogue as well as being president of the ADL chapter.
Over the years Jack was an accomplished motorcyclist, yachtsman, pilot and skier. However, Jack was completely devoted to his family which was always his first priority. He was the guiding force of his family who he never failed to protect and love unconditionally.