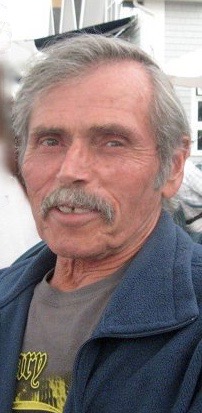 Donald Spaulding, 72, a longtime resident of the Mad River Valley, passed away in the comfort of his home on March 21, 2018. Don was born in Lowell, Massachusetts, on March 20, 1946. The son of Maurice Spaulding Sr. and Irene (Patenaude) Spaulding, Don spent his childhood in Billerica, Massachusetts, and moved to Waitsfield, Vermont, in 1958 when his parents bought Valley Mead Farm (formerly the Jones Farm). He graduated Waitsfield High School in 1963. He married Laurie Farnham on Septem­ber 22, 1973.
Don's lifelong love of farm­ing and the land started as a child in Massachusetts, when he accompanied his father to work on the Nathaniel Jones Farm in Billerica. He contin­ued to operate Valley Mead Farm until his retirement in 2004 and was glad to see the land used by other area farm­ers following his retirement. He was a fixture in The Val­ley farming community for de­cades. Don was glad to share his blessings by employing a variety of young people and family members on the farm over the years. He and Lau­rie also opened their home to a variety of young people in need of a place to lay their heads.
Don was an auto enthusiast and enjoyed motorsports, es­pecially in the days when his favorite driver, Dale Earn­hardt Sr., was still racing. In 1968, he participated in the Okemo Hill Climb. Don found enjoyment in discussing poli­tics, history and religion. He also enjoyed spending time with family and friends, playing cards, going for long, fast drives, playing endless rounds of Words with Friends, as well as playing Wii Sports with his grandsons, which al­ways brought a smile to his face. After retiring from farm­ing, he took the opportunity to take a number of road trips: touring the United States, visiting Nova Scotia and New Brunswick and circumnavi­gating Ireland.
Don is survived by Lau­rie, his wife of 44 years; his son, Jonathan Spaulding; daughter-in-law, Jodi Garo­fano Spaulding; grandsons, Maxwell and Calvin Spauld­ing; and daughter, Danielle Spaulding. He loved his large extended family including his in-laws, Art and Linda Hen­drickson, and their children, Art Hendrickson and Kirst­en Hendrickson Evans; his nephews, Michael, Todd and William Farnham, and niece, Michelle Farnham; his sister-in-law, Charlene Spaulding, and nephews, Maurice, Ed­ward and Robert Spaulding; as well as numerous cousins, grandnieces and grandneph­ews. He is predeceased by his brother, Maurice Spaulding Jr., and a dear cousin, Jane Barrett Sylvain.
A celebration of Don­ald's life will be held from Moretown United Method­ist Church on March 31, 2018, at 11 a.m. Friends may call at Perkins-Parker Funeral Home in Waterbury on March 30, 2018, from 6 to 8 p.m.
For those who wish, me­morial gifts in lieu of flow­ers would be appreciated to Moretown United Methodist Church, P.O. Box 516, More­town, VT 05660; the Washing­ton County 4-H Foundation, c/o UVM Extension, 327 US Route 302, Suite 1, Barre, VT 05641; the Vermont Future Farmers Association Foun­dation, c/o Alan Curler, 4351 Crown Point Road, Bridport, VT 05734; or the Waitsfield- Fayston Volunteer Fire De­partment, 4144 Main Street, Waitsfield, VT 05673.
To send online condolences please visit www.perkinspark­er.com.