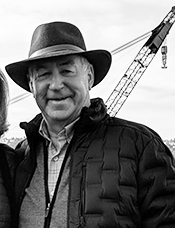 Robert Kulow Sahlman, 70, passed away unexpectedly while skiing with friends in Sun Valley, Idaho, on January 8, 2019.
He was born April 2, 1948, two minutes after his twin brother, William Kulow Sahlman, to Frank Monroe Sahlman and Margaret Kulow Sahlman of Barre, VT.
Bob was passionate about skiing and a regular at Sugarbush Resort for over 30 years. He had recently purchased a home in Sun Valley with plans to transition from Vermont to retire in Idaho. Bob also loved motorcycling and bicycling in the U.S., Canada and Europe. In the recent years, Bob loved to spend time with his son, Josh, and daughter-in-law, Danielle, at their farm in Port Orange, Florida. The same keen interest in others and charm that made him a great salesperson made him a great friend and colleague. He was genuinely interested in others, a mentor to countless teens and was generous and open-hearted to friends, family and people he encountered along his way.
Bob was raised in Barre, VT, and Arlington, VA. He graduated from Yorktown High School in Arlington, VA, attended the University of Wisconsin and graduated with a degree in economics from George Washington University in 1970. He was a divorced father of two: Ashley, born 1977, and Josh, born 1980.
At the time of his death, Bob had been the president and managing partner of Mad River Associates, Waitsfield, VT, a buy-side business brokering company that worked with private equity companies sourcing deals. He developed and grew this company over 20 years. Additionally, he was very involved in and served on the board of directors of a marijuana manufacturing business in Denver, Colorado, as well as other companies he'd been associated with via other business relationships.