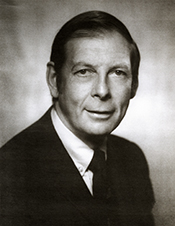 In memory of Edward S. Tishman who passed away on March 12, 2019, at the age of 97, while recovering from a cracked pelvis after falling. He was a real estate manager and engineer in New York City. His last association was with Douglas Elliman Co. He was one of the founding members for the Tishman Realty & Construction Co., a U.S. Naval officer on an aircraft carrier in WWII and a graduate of Yale University.
Ed commuted and lived part time in Sugarbush Valley until the 1990s with his beloved wife, Jan, who passed away in March 2017.
He was an owner of Applewood Equestrian Center and a member and participant of the Sugarbush Polo Team, the Green Mountain Hounds and Ski Club 10. He enjoyed skiing all the black diamond slopes, The Valley social scene and the wonderful restaurants.
He is survived by his son, Andrew, and daughter, Leslie; grandchildren, Justin, Rachel, Adam, and their mother, Debra.