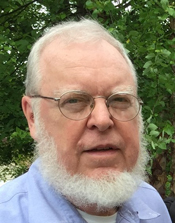 Lawrence H. Ryan Jr., age 80 of Warren, Vermont, formerly of West Bridgewater, MA, and Shanghai, China, died on Tuesday, May 28, 2019, at Morton Hospital in Taunton, MA.
Born in Boston, MA, he was the son of the late Lawrence and Mary (Mullett) Ryan. Larry grew up in Boston, MA, attended Northeastern University and graduated with his master's degree in engineering. He worked most of his life at the Foxboro Company including a posting as chief engineer for the Shanghai China Foxboro Company. In his spare time, Larry's hobbies included auto mechanics and being a recreational pilot for powered aircrafts and gliders. He loved residing in Vermont, the Mad River Valley and the great outdoors.
For over 50 years, Larry was the beloved husband of the late Ruthann (Young) Ryan; devoted father of Greg Ryan and his wife Kathy of Randolph, MA, and the late Christina Ryan; loving grandfather of Marc Maynard, Cassandra Ryan, Benjamin Ryan, Nathaniel Ryan and great-grandfather of Gavin Armstrong; and dear brother of Mary Barrette of Sandwich, MA, Elizabeth Ryan of Mashpee, MA, and the late James Ryan and John Ryan. He is also survived by many dear nieces, nephews and cousins.
Graveside services will be held at the Meetinghouse Hill Cemetery, 580 Orchard Street, Brattleboro, Vermont, on Sunday, June 2, 2019, at noon.
For online condolences, please visit ashleydrolettefuneralhome.com.