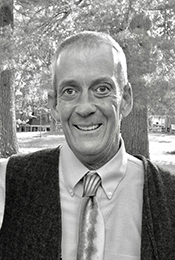 Brian James Redding, 69, passed away unexpectedly at his home in Waitsfield on Tuesday morning, May 28, 2019. Born in Lowell, MA, on June 18, 1949, he was the son of the late Paul and Edith (Elizeus) Redding. On September 15, 1979, he married the former Anne Hyde in Warren, VT.
Brian was a graduate of Lowell (MA) High School and continued his education at the University of Massachusetts Amherst. Enlisting in the U.S. Marine Corps, Brian served honorably in Vietnam with the 3rd Battalion, 1st Marine Regiment, MACV and was awarded the Purple Heart twice. Moving to Vermont in the mid-1970s, Brian worked as a chef at several Mad River Valley restaurants, which included The Common Man, The Den and The Phoenix. Following his entrepreneurial spirit, Brian founded his own logging business in the early 1980s, which he operated for over 30 years. In addition, he continued his talent in culinary arts as a chef for the North Jersey Whiz Skiers Club at Mad River Glen. That relationship transcended from great food to close friendships throughout the 30 years he worked there.
In his leisure time, Brian had a passion for fishing, enjoyed hunting and just being in the outdoors, reading and following the tribulations and successes of the Boston Red Sox.
Brian is loved and mourned by his wife of almost 40 years, Anne Hyde Redding of Waitsfield; their children, Heidi A. Greene and her husband Ross and their children, Elizabeth and Charlotte of Waitsfield and Caitlin E. Redding of Warren; two brothers, Paul Redding and his wife Kathy of Palm Bay, FL, and Daniel Redding and his wife Melody of Waitsfield; a sister-in-law, Catherine Gage of Mt. Pleasant, SC; as well as nieces, nephews and extended family. Brian was predeceased by a brother, John "Jackie" Redding, in 2013.
A celebration of life is being planned for this summer at a date and time to be announced. For those who wish, memorial gifts would be appreciated to the Mad River Valley Community Fund, P.O. Box 353, Waitsfield, VT 05673. Assisting the family is Perkins-Parker Funeral Home and Cremation Service in Waterbury, VT. To send online condolences visit www.perkinsparker.com or the funeral home Facebook page.