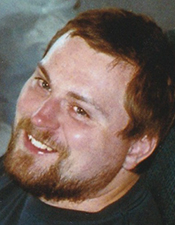 Jeremy P. Davis, 37, of Waitsfield passed away at his home on Monday February 22, 2021. Born in Berlin on December 24, 1983, he was the son of Ralph Davis and the late Lori (Erno) Davis. Jeremy and Vanessa Paiva's relationship began 14 years ago and on July 4, 2015, Jeremy married Vanessa in Waterbury.
Jeremy was a true Vermont native he loved being outdoors. Any activities that could be done outside, he was there even if it were just to try something once. He loved hunting, fishing, hiking, kayaking, mountain biking, football, snowboarding, camping and campfires. He also was an aspiring homesteader and woodworker. He enjoyed taking random trips throughout Vermont and driving down back roads. A fond experience of his was traveling cross country to Alaska, where he developed a love for the state.
Jeremy is survived by his wife, Vanessa Davis of Northfield Falls; his father, Ralph Davis of Calais; a brother, Ray Davis of Hardwick; as well as friends and extended family.
A celebration of Jeremy's life will be held at a later date, when conditions for a gathering have improved. For those who wish, memorial donations would be appreciated to the American Foundation for Suicide Prevention under the Jeremy Davis Memorial Fund https://afsp.donordrive.com/campaign/Jeremy-Davis-Memorial-Fund . To send online condolences visit www.perkinsparker.com.