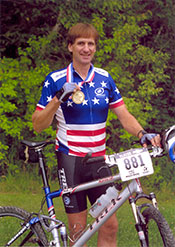 Dennis P. Curran, 75, of Waitsfield, VT, passed on Sunday, July 25, 2021. He was the son of William J. Curran and Eleanor Kyle Curran. Dennis fell in love with Vermont when his father first introduced him and the older of his eight siblings to alpine skiing. He told the story of the day his father walked away from the ticket office at a mountain saying, "I can no longer afford lift tickets for all of you." Then and there Dennis vowed to live in Vermont someday so he could continue to ski. Four years serving in the U.S. Army in Garmisch-Partenkirchen, Germany, and two children later Dennis moved to Warren, Vermont.
In the 1970s and 80s, Dennis pursued two of his passions by directing the ski patrol at Sugarbush and Mt. Ellen and opening a photo gallery for his images in Waitsfield. Dennis was recognized locally for his skiing and photography. His smooth turns that made skiing moguls on Lincoln Peak's Stein's Run appear deceivingly easy. He used his cameras to capture the magic of the light in the mountains and valleys throughout Vermont. When his son Tim won a mountain bike in a ski race, Dennis' first adventure was to ride up and down at Lincoln Peak. A decade later Dennis won a cross-country mountain bike national title at Mount Snow. His hand-built maze of single-track mountain bike trails are what family and fellow mountain biker friends refer to as "Dennyland." Dennis managed Ski Racing Magazine's Sports File Photography traveling to photograph skiing from world cups, Olympic and NCAA races down to the last J6 racer at the annual Cochran's Town Meeting Day Race. Dennis and his wife Ellen spent years exploring Maine's coastal villages and island roads by bicycle and schooners as guides for the business they established, Maine Coast Cyclers, and later New England Bicycle Tours. His photography skills evolved along with technology and Dennis became one of the first wedding photographers in Vermont to embrace digital cameras for wedding photography.
Dennis' hugs and infectious enthusiasm for life will be missed by his wife, Ellen, four adult children, their spouses and five grandchildren: Tim, Jodie and Cody Curran, Kimberley Curran Bettencourt, Mark Bettencourt Cooper, Markus, Brigham and Madeline, Caitlin Curran Bernstein, Franz Bernstein and Brooks Smith Curran, and his eight siblings, Paul, Lois, Kathy, Dick, Patty, Peggy, Ann and Mary.
Family and friends plan to celebrate Dennis' life by releasing ashes into spaces where they shared adventures together. They will honor his life as a photographer by expanding their private gallery of his favorite images printed on canvas. Donations in his memory may be gifted to Central Vermont Home Health and Hospice.