Shirley Jean Johnson
February 15, 1937 – February 14, 2022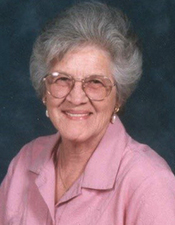 Shirley Jean Johnson was born in Troy, KS, and a resident of Summerdale, AL.
She passed away at the age of 84, peacefully at home with family beside her, on Monday, February 14, 2022.
Mrs. Johnson was preceded in death by her parents Andrew Robbins and Leona Miller, her son Terry Lee Rice, and grandson Daryl Francis Maynard.
Shirley traveled all over the U.S. trying to find the right spot. She moved to VT in the late 60s, then to AL in the early 70s where she stayed.
Shirley wore many hats during her years, but Home Health she loved. Her greatest treasure was her family, nothing came before them. She loved to go dancing on the weekends, family cookouts and working in the yard. Her greatest joy was "YARD SALING" her favorite motto was: "ASK MAMA FIRST" before you buy. Most times she would have what you needed, in her past few years she would spend summers with her children in Vermont, which she loved.
She is survived by her five children: Debra Dunbar of Holland, VT, Steven Maynard and partner Shelby Allen of Hancock, VT, Vicky Howard of Foley, AL, Tammy (Terry) McKinley of Summerdale, AL, and Robin Maynard of Rummny, NH, brother Danny Lee Bonnell of Stockton, AL, niece Jamie Viens and family of Waterbury, VT, 16 grandchildren, 26 great-grandchildren, and two great-great-grandchildren, other relatives and friends.
A memorial service will be held on Friday, February 18, 2022, at 5:30 p.m. (15772 Red Star Drive Lot 47, Summerdale). In lieu of flowers the family request donations may be made to Covenant Care Hospice.