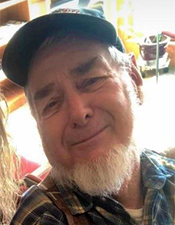 Wayne P. Fleury Sr., 88, of East Montpelier, VT, passed away unexpectedly Saturday, February 11, 2023. He was born in Fayston, VT, on August 24, 1934, son of John I. and Frances I. (Weston) Fleury.
He served in the Army from 1952 to 1955 and fought in the Korean War. He was a member of the American Legion and the VFW. He married Norma H. Clark on January 18, 1960. They celebrated 63 years of marriage in January.
Wayne was an avid outdoorsman that spent the majority of his free time hunting and fishing. He was a truck driver for Huntington Homes for 20 years before retiring.
He is survived by his wife, Norma of East Montpelier, VT, his sisters Joyce Cook of Moretown, VT, Caroline Hart, Barbra Beede of Washington, VT; his children, Edward Fleury (Loretta Eastman) of Middlesex, VT, Melo-Dee Burkhart and her husband James of Cape Coral, FL, Bradley Fleury Sr. and his wife Jennifer of Montpelier, VT. Grandchildren, Michael Farrand, his wife Stephanie, their children Kayden and Savannah of Vinemont, AL, Myriah Burke, her husband Brody, their daughters Summer-Lyn, Kadynce and Frances of Chelsea, VT, Mykayla Fleury and her significant other Zachary Lord of Plainfield, VT, Jessica Lapan, her husband Justin and their daughter Kylie LaDuke of Rouses Point, NY, Bradley Fleury Jr. and his significant other Autumn Chamberlain of Barre, VT, Makayla Audy, her fiancé Bruce Kimball and their daughter Layla Ann of Mooers Forks, NY, Myrissa Fleury and her fiancé Dylan Wheeler of Graniteville, VT, Kristina Fleury and her fiancé Thomas Partlow of Worcester, VT, and Emily Sue Fleury and her fiancé Caleb Peckham of Woodstock, CT; and numerous nieces and nephews.
In additions to his parents, he was predeceased by his brothers, Fredrick Fleury, Elton Fleury, Eldon Fleury, John Fleury Jr., Everett Fleury and sisters Marion Campbell, Betty Ann Campbell, his son Wayne Fleury Jr. "Dusty" and his great- grandson Kelton Burke.
A service of remembrance will be held on Friday, February 17, 2023, at Pruneau-Polli Funeral Home, 58 Summer Street in Barre from 6 to 8 p.m. Extra parking is available across the street at St. Monica's parking lot.
In lieu of flowers, donations can be made to the Colchester Technical Rescue team at 687 Blakely Road, Colchester, VT 05446 or to the Vermont Fish and Wildlife's Let's Go Fishing Outreach Program (marked Ice Safety in the memo) at Department of Fish and Wildlife 1 National Life Drive, Montpelier, VT 05602.
Arrangements are in the care of Pruneau-Polli Funeral Home in Barre.
Those wishing to express online condolences may do so at: www.pruneaupollifuneralhome.com