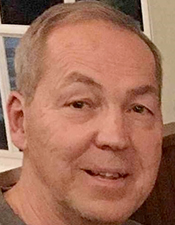 Gerald Anthony Principe of Green Pond, NJ, departed this earthly life suddenly on Saturday, February 11, 2022, at the age of 71, while skiing at Sugarbush, VT.
Jerry was born on February 22, 1951, in Montclair, NJ, to Fred and Lorraine Principe. He was raised from age 5 in Denville, NJ. Jerry was in Cub and Boy Scouts and loved camping. He was active in the Civil Air Patrol during high school and always said his time playing in the band "The Wild Childs" was the best. He graduated from Morris Knolls High School in 1969, and from Western New England College in Springfield, MA, in 1974. He played soccer in high school and college and shared this passion with his boys.
While in college, he met his dear friend Paul Tetreault who recruited Jerry to join him as they incorporated Sno-Search and Snowboard Tours. Over the decades, Paul and Jerry provided trips to Killington, Sugarbush, ski areas all over New England, as well as Quebec City, Mont-Tremblant and the Rockies. They created a "Sno-Search family." It was at Sugarbush that he met his wife, Roberta, in 1988. Jerry and Bobbi were married in 1993 and went on to have three children Gerald Tyler, Robert Pennoyer, and Anthony John Principe.
As Jerry and Bobbi raised their children, Jerry developed a passion for cooking and loved gathering with family and friends. All who came to their home and sat at the dining room table shared in the joy he felt.
Jerry was predeceased by his father Fred as well as Paul and Mark Nisbet of the Sno-Search family. He is survived by his mother Lorraine Principe, his sister Donna Principe-Smith (and her family), his brother Fred Principe (and his family), Roberta his wife, and his three sons JT, Robbie, and Anthony.
Jerry was incredibly proud that all three of his children completed their college education. So in lieu of flowers, donations can be made to the Green Pond Women's Club, which will go toward a scholarship in the name of Jerry Principe. Donations can be sent via venmo @GreenPond-WomensClub or sent to: Marilyn Horton, c/o Jerry Principe, 7 Oak Lane, Green Pond, NJ 07435.
There is a huge void created by Jerry's departure, and we will never forget his gentle nature and kind heart. There will be a celebration of life at a later date. Jerry was the rock of the family; he steadied us all through rough waters --"Sail on Our Captain."