The dust has settled on Harwood's fields and with Thanksgiving only a week away, winter sports teams have begun high-energy practices. Competition is imminent; anticipation is through the roof, and it's up to Harwood's esteemed coaches to convert this eagerness into disciplined execution. Let's learn more about the figures leading Harwood's student athletes this season.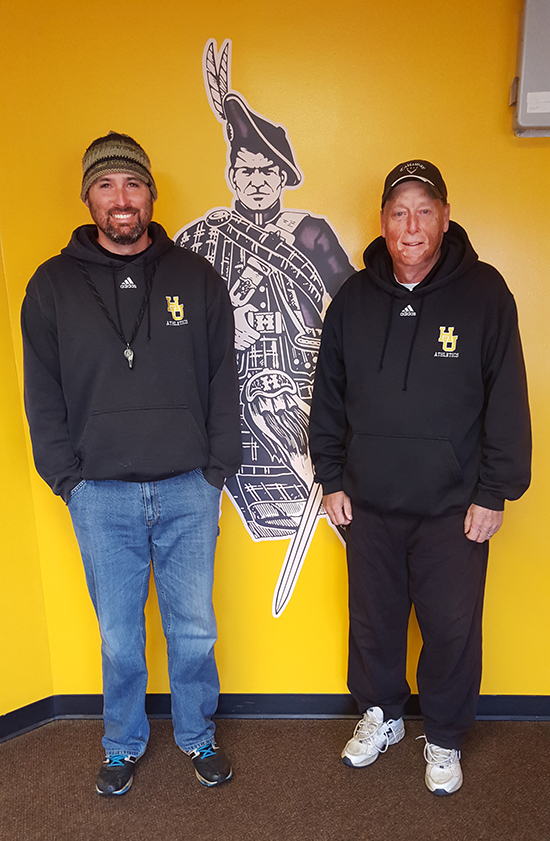 Dave Morse: Boys' Ice Hockey
Coach David Morse is a lifelong community member who has dedicated himself largely to the cultivation of the community's future. Morse, HUHS Class of 1971, immediately learned the value of sports when he came to Harwood. He played 11 seasons before graduating.
"When I got to Harwood and started playing sports," Morse remembered, "all of the sudden, this shy kid who wouldn't even speak to anyone came out of his shell. I realized I was good at something, not just school or being a good person, and it gave me confidence in my life."
There was only one season Morse wasn't on a Harwood team, when he decided to forgo basketball senior year to play pickup ice hockey. It was a new hobby for him that morphed into a passion when he joined the club team at Lyndon State College.
Although he was recruited for Lyndon's soccer program, Morse found his time on the ice to be more formative.
"I played with kids from Massachusetts that were really good. I was the worst player on the team, but because I was a student of sports, I really studied, and then thought 'Wow! This is cool!' I just fell in love with it," Morse reflects.
After graduating with a degree in physical education – a class that wasn't available to Morse while attending Harwood – he returned to the area to teach P.E. at Fayston Elementary and Rumney School for a combined 25 years. It was during that time Morse helped found and coached youth leagues in the Waterbury-Waitsfield area. In 1982, Harwood got its first varsity hockey team with Morse assistant coaching.
Coach Morse took the reins in 1991. Three years after becoming head coach, a death in his family put things on pause. Morse resumed coaching in 2002 and established a winning tradition at the Harwood Ice Center.
In sum, coach Morse is a caring professional.
"This is a game; it isn't life and death. This is hockey. We're not going to cure cancer or get world peace from what we do, but I think you can learn the value of being a good citizen, being a good athlete and being a good teammate. That's what I think sports can do."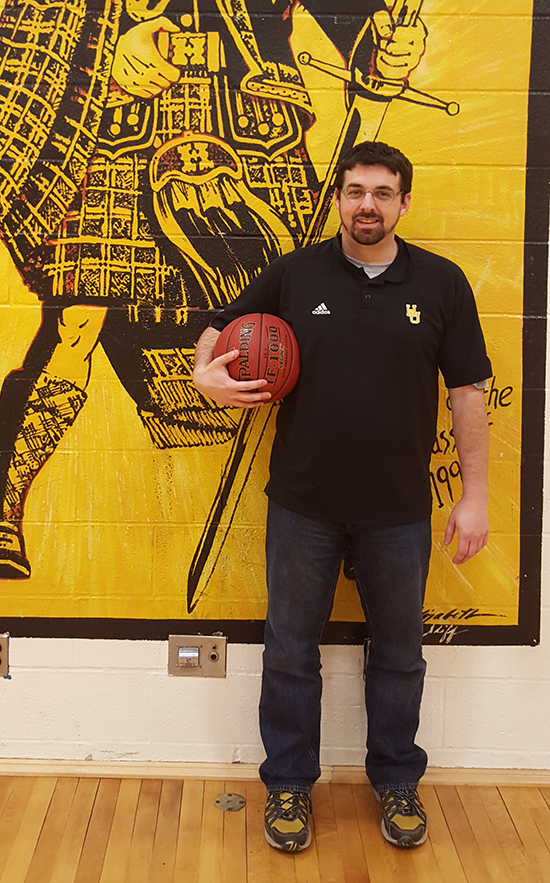 Garret Folsom: Girls' Basketball
Of Harwood's winter coaches, Garret Folsom may rightly be considered the "hometown kid." He's the youngest in the group and hails right from the town of Waitsfield. An ambitious yet low-pressure, players' coach, it's Folsom's nurturing style of leading that sets him apart.
"It's not even about learning winning and losing," Folsom contends. "It's about learning what you can do better."
After playing four seasons of basketball and three seasons of baseball, Folsom graduated from HUHS in 2000 and went on to attain an accounting degree from Champlain College. Folsom, who is employed by the Vermont Agency of Transportation as a financial specialist, ascribes much of his personal success to what he learned in athletics.
"Growing up, I was kind of on my own," Folsom recalled, "Through sports I learned the value of teamwork. When I got to college, I was much better at working with others, being open to new things and communicating."
With great respect to the learning process and a familial coaching approach, Folsom places more worth on his team's overall gains than their total amount of wins.
One memorable experience sticks out. Years ago, one of Folsom's teams lost an early-season game by a score of 51-6. After a few weeks of hard work and coalescence, the teams rematched. Folsom's squad kept it close in their second meeting, ultimately losing by just 4 points. He attributes that team's improvement to his players trust in each other and willingness to collaborate.
"The values that I see of working in groups like this, not even just in sports but outside, are being able to share opinions and to learn from other people. Sports make your abilities and knowledge grow, from gaining others' perspectives," Folsom states.
"You can learn a lot on the basketball court. I always wish that more and more kids get involved because there are so many great life lessons that can be learned, that I've learned."
Coach Folsom facilitates his team's successes with the care similar to that of a guardian.
"When players show support and positive attitudes," Folsom states, "it leads to discipline and confidence outside of the gym when they go off to do other things."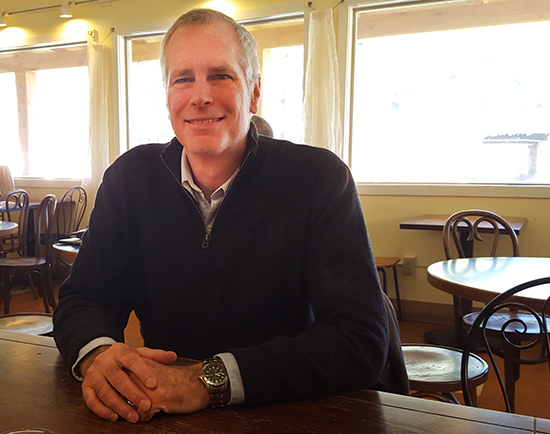 Mike Woods: Boys' Basketball
Little inspection reveals that coach Mike Woods is an organized, classy gentleman, so it's no surprise his teams operate the same way.
The son of a collegiate swimmer, Woods was introduced to water as soon as he could walk. He swam competitively through the 10th grade, but a game on land peaked his interest – basketball.
"I was probably a better swimmer, but I love basketball," Woods said. "You need a lot of coordination, athleticism and skill development, but you still have to use your head."
Mentoring in Woods' youth cemented basketball as his passion.
"The experiences I had with different coaches growing up really opened my eyes to the tremendous difference a positive and good coach can make on the lives of individuals," Woods says. "It's something I wanted to do, to try to give back in the way that I had learned.
"My coaches weren't yellers or screamers; they were what I like to call positive influence coaches. Their philosophy was to try to discipline in a kind, gentle manner, even though they might have been a little gruff about it.
"They cared about me as a person and made me feel like it was more than just basketball," Woods remembered. "They wanted to know what I was doing in school, on Friday night, my interests. Don't get me wrong; they wanted to win as badly as anyone, but there was more to it than that."
Woods attended Saint Lawrence University and earned a degree in economics in 1977. Shortly after, he succeeded in "the corporate world," had a family, and was raising kids. When the kids began Little League, it was only a matter of time before Woods started coaching.
"In sports," Woods adds, "you're learning how to set common goals with individuals and work together to find steps to achieve those goals. I think for anyone who goes to work, those are things you need to do.
"They might not realize it right away, but I really care about how each one of my guys will turn out five, 10 years down the road. That's, definitely, what it's all about for me," he added.