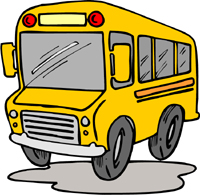 This fall, Fayston Elementary School will welcome 108 to 110 pre-kindergarten through sixth-grade students who, in turn, will welcome the school's new principal, Jean Berthiaume.
Berthiaume comes to Fayston after many years teaching social studies and history at Crossett Brook Middle School and Harwood Union High School. Last year, he got a taste for the administrative side of education when he stepped in as associate principal at Harwood Union, and when the position of principal at Fayston Elementary opened up, he felt so strongly about his ties to the community that he decided to take it.
"I think Fayston Elementary is a really good fit for me," Berthiaume said. Although this will be his first time working with younger students, Berthiaume is excited to incorporate his knowledge of higher grade levels into the elementary school, in order to "really think about the full spectrum of the educational system," he said.
Berthiaume is excited to be joining such a professional, well-established network of staff and students, explaining that his goal is not to fix but rather to enhance and promote what is already working. "This year will be a lot of listening, understanding, and appreciating all that is great about our school," Berthiaume, "and then figuring out where I can take it next."
But Berthiaume isn't the only new staff member at Fayston Elementary School. This year, for the first time, the school will have separate teachers for its pre-kindergarten and kindergarten students. Rachel Foley will to serve as the pre-kindergarten teacher, and Judy Long will serve as assistant pre-kindergarten teacher. While Foley is new to Fayston Elementary, Long "has been a longstanding supporter of the school's community and a regular sub for years," Berthiaume said, and he predicts that the two will make a wonderful pair.
Another longstanding employee, Michele Ballard, will transition from her previous position as paraeducator to administrative assistant this year, and Alex Morris will fill the role of paraeducator from her previous position as an on-staff substitute teacher. To complete the promotion circle, Marisa Marleau, a certified teacher and special educator who recently moved to The Valley, will fill the position of on-staff substitute teacher.
In further combining the old with the new, Allison Schlageter, who previously served as the school's part-time technology integrationist, will also help incorporate technology into the school's library system in her new position as library media specialist, which will be "a really good opportunity to modernize our library services for the 21st century," Berthiaume said.
{loadnavigation}