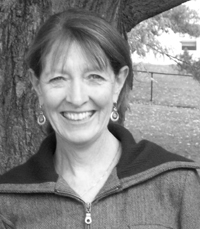 Susan Amestoy has been hired as the new director of the Open Hearth After School Program for Fayston and Waitsfield Elementary School students. Amestoy lives in WaterburyCenter with her husband and three daughters. She has been a certified teacher of elementary education for 13 years.
She has taught kindergarten through grade six and most recently has returned from Berlin, Germany, where she was a fifth- and sixth-grade homeroom teacher. Upon her return from abroad, she worked at both CrossettBrookMiddle School and Berlin (Vermont) Elementary School.
She is an outdoor enthusiast who loves to run, ski, swim, play tennis and bike. She was a fitness director for 10 years. She has worked at the BarreAnimalHospital and helped a friend renovate, organize and manage a small restaurant in Montpelier.
Amestoy has a passion for teaching and connecting with children of all ages and is excited to be joining the After School Program. For more information about the After School Program contact This email address is being protected from spambots. You need JavaScript enabled to view it. or visit their website https://sites.google.com/site/openhearthafterschool/home.
{loadnavigation}