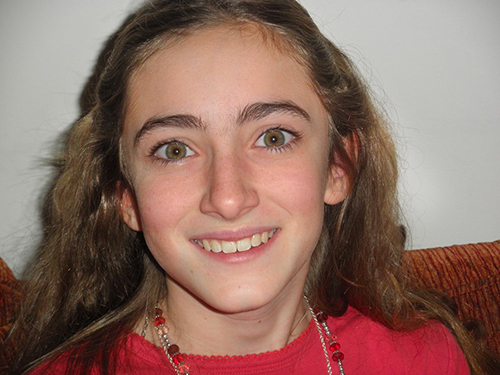 On Friday, February 21, 2014, HUMS seventh- and eighth-graders were invited to attend the 2014 Scripp's Spelling Bee Competition. There were 19 strong participants in this year's contest, as determined through qualifying rounds in language arts classes.
Seventh-grade participants included Nate Honeywell, Lili Berman, Ciara Mead, Brianna Messier, Anna Schmeltzer, Ahna Noel, Elenor Reilly, Alan Clark, Brandon Magill and Karston Vlahos. Eighth-grade participants included Noah Carr, Abbie Barker, Cole Henry, Wes Lowe, Erin Magill, Kelly Baird, Kaia Cormier, Chris Ward and Isabel Carr. After nine grueling rounds of competition, Ciara Mead, Kaia Cormier, Isabel Carr and Erin Magill battled it out until finally only Erin and Kaia remained. The two dueled for three more rounds, forcing the judges to go "off list" for the final words. As spelling competitors, both girls were evenly matched, but ultimately Erin Magill became our 2014 HUMS Spelling Bee champion! Kaia Cormier is an honorable runner-up.
Erin will represent Harwood on Wednesday, March 19, as she and 43 other champions from around the state convene at St. Michael's College for the annual Scripp's Vermont State Spelling Competition. Erin competed last year as a seventh-grader and one of the younger competitors in the state bee and will surely benefit from her experience. The winner of the Vermont State Spelling Bee will be headed to Washington, D.C., in May for the Scripp's Spelling Bee National Competition.
{loadnavigation}