Local student named Vermont State Geographic Bee semifinalist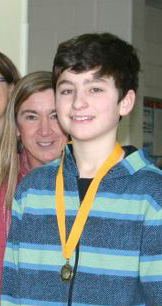 Jack Thomsen, an eighth-grade Crossett Brook Middle School student, has been notified by the National Geographic Society that he is one of the semifinalists eligible to compete in the 2014 Vermont State Geographic Bee sponsored by Google and Plum Creek.
This is the second level of the National Geographic Bee competition, which is now in its 26th year. Bees were held in schools with fourth- through eighth-grade students throughout the state to determine each school's bee winner. School-level winners then took a qualifying test, which they submitted to the National Geographic Society. The National Geographic Society invited the students with the top 100 scores in each of the 50 states, District of Columbia, Department of Defense Dependents Schools and U.S. territories to compete at the state level.
The 2014 Vermont State Geographic Bee will be held at Middlebury College on Friday, April 4, 2014.
Vermont's top spellers compete in state bee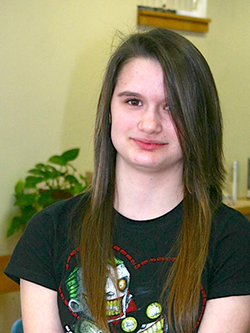 A statewide individual spelling bee for Vermont students was held this month at St. Michael's College. Crossett Brook Middle School student Harley Miller-Rowley, grade seven, represented the school in the state bee.
The champion of this bee will travel to Washington, DC, in June to participate in the Scripps National Spelling Bee competing against top spellers from every other state in the nation.
The statewide spelling bee is sponsored by the Vermont Agency of Education, Vermont Principals Association, Vermont Humanities Council and the Times Argus/Rutland Herald.
Elementary and middle school students through grade eight are eligible to participate in this competition.
{loadnavigation}