Every Columbus Day Weekend for the past decade Sugarbush has played host to Community Weekend – a multitude of family-friendly events on what can often be peak foliage in the Mad River Valley. This year, Community Weekend arrives early this month with Community Day this Saturday, October 6th and Oktoberfest on Sunday, October 7th.
But what has now become an October mainstay in The Valley used to have a very different purpose. For a number of years, Columbus Day Weekend at not just Sugarbush, but also at condo associations around The Valley was actually Homeowners Weekend. That was the time when owners gathered for their annual condo association meetings. Many associations still use this weekend for that purpose.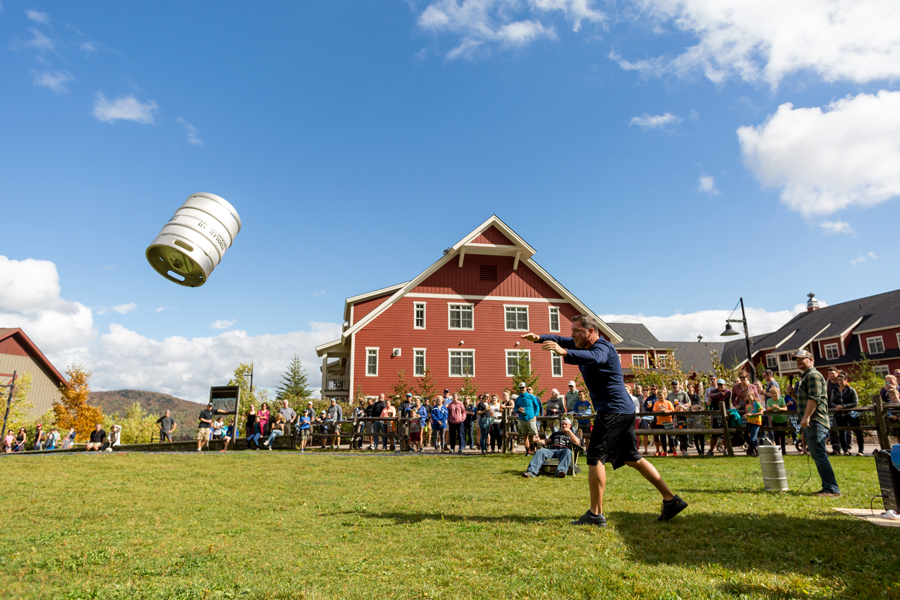 Originally Sugarbush hosted Homeowners Weekend for condo owners in the old Gate House Lodge. Over time it evolved to include a brief "what's new" speech from a Sugarbush representative. Eventually guests were able to pick up their season passes for the winter that weekend and various Sugarbush entities had tables setup in the Courtyard, but the whole affair was still pretty small scale.
"When I moved up here fulltime and we started laying all the plans for a new base area, I thought it would be a good opportunity to rework the weekend," said Win Smith, Sugarbush owner and president. So in 2004, Smith invited the public up to Lincoln Peak and hosted a large resort presentation laying out the future plans for the resort while introducing various key staff members. That transformed over time to a presentation with his executive team on what was new in each department for the season with a Q&A. Over the years, the presentation has evolved to mostly include an initial overview of what's new with Win, along with a photo and video sizzle reel.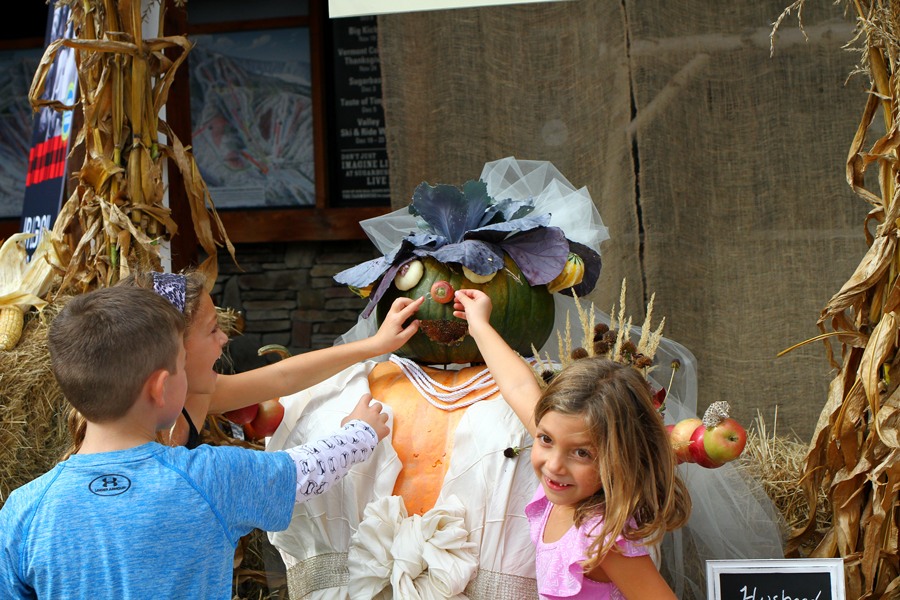 In addition, Sugarbush started adding events and activities around the presentation, eventually transforming the Saturday into Community Day. Today the weekend features a number of events serving up fun for all ages including pumpkin carving, dog-friendly foliage hikes, magic show, kids activity camps, demo ski and snowboard sale, scenic lift rides, and live music. The resort will also be hosting a Gadd Brook Open House, with only five three-bedroom condos left. Considering its Community Day, Sugarbush also showcases a number of local partner organizations including the Warren Fire Department, who hosts a pancake breakfast that morning, and the Mad River Path, who hosts the Mad River Dash on Sunday.
With Sugarbush's 60th anniversary this season, the resort is spicing up its resort presentation for Community Day. After Win's presentation on what's new this season, the resort has invited community members to share interesting stories about Sugarbush going back to the early days of the resort. John Egan, members of the Murphy family, Sparky Potter, Chan Weller will all be on hand to recount some of the fun and exciting stories of the past, with audience members also invited to share. "These folks are all excellent story tellers," said Win. "You'll want to be here in person for interesting early day stories, perhaps about cutting trails, favorite snowstorms, and the time we landed a plane on Spring Fling." In addition, the resort will be releasing its 60th Anniversary Magazine over the weekend, complete with numerous historical articles on the early days of the resort and Valley.
But more than the activities was an opportunity to highlight for the resort to highlight the community. Sugarbush started invited Valley partner organizations like the Mad River Path, who hosts their Mad Dash the same weekend, local distillery Mad River Distillers, Warren Fire Department, and High Fives Foundation as a way to show guests how interconnected the community and resort have become.