Since Bob Heffernan and Allen Zeiner purchased and renovated the White Horse Inn on German Flats Road in Fayston five years ago, they have hosted an impressive 30,645 guests in the 26-room inn.
Their secret? Price point, marketing, timely upgrades plus excellent breakfasts prepared by Zeiner, a professionally trained pastry chef.
Maybe because of its location at the entrance to Sugarbush Mount Ellen ski area, families use the lodge as a base to hit three major ski areas within 10 minutes. Both Mad River Glen and Sugarbush Lincoln Peak are also five minutes away.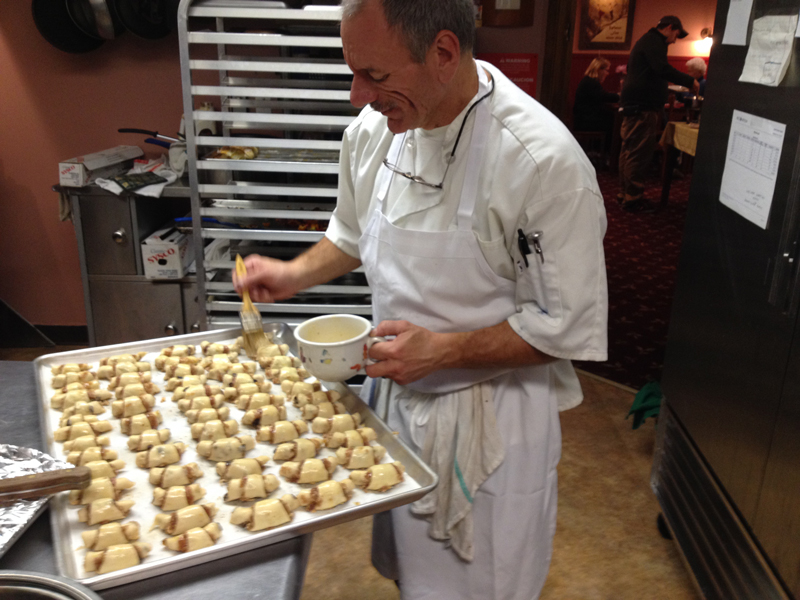 When Chef Zeiner and Heffernan bought the inn five years ago, they focused on the food. Zeiner's culinary training at Johnson & Wales and his 15-plus years as a pastry chef for numerous bakeries create guest raves for his from-scratch cookies, baked goods and entrees in the full breakfast buffet. Heffernan, a native Vermonter from the Bristol area, worked many years in hospitality in his early life when his family owned the Red Inn on Cape Cod. Zeiner hails from Monroe, Connecticut.
"We thought it was going to be a lot harder to resurrect the inn from a failed business that had been closed for two years. It turned out once we did some good marketing and renovated the place, people just came flooding in," Heffernan said.
Both avid skiers, they were skiing at Mount Ellen in the spring of 2013 when they saw the For Sale sign at the White Horse Inn.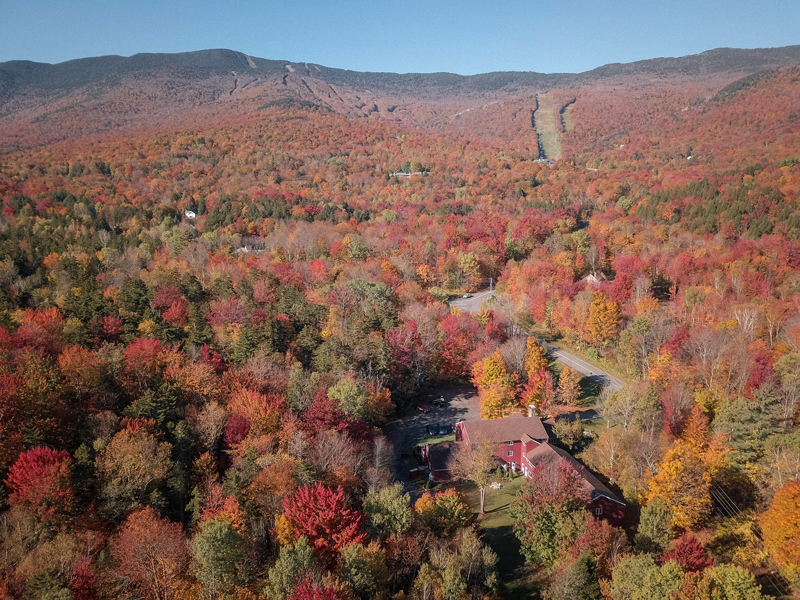 The rest was history. They spent their first few months of ownership in 2013 undertaking renovations required to bring the property up to code as well as cosmetic renovations. They closed on the sale on October 9, opening for business on December 14.
"The inn has been wonderfully profitable from the first full month of operation. We hit the right price point. This place will never be a luxury property, but it is clean and homey and comfortable. We charge accordingly. One of our big areas of success is giving great value to people," Heffernan said.
The innkeepers, who are married, are delighted to find that they have many repeat guests, so many that it has hampered their ability to market to groups, but they're not complaining.
The group business has energized the White Horse. Already, 19 weekends have sold out in 2019 – most to weddings, ski clubs, hiking/ biking organizations, corporate retreats and a host of other avocations. The Secret Service took over the inn for a week last year when the president's national security adviser came to town. Bus tours are a common booking here.
"We'd love to do more of the midweek corporate retreat-type business. We do a fair amount of it now," Heffernan said.
Because of their size –26 individually decorated rooms and soon to be 27 – they are the third largest hospitality facility in The Valley, second only to Clay Brook and the Sugarbush Inn. That makes them attractive for groups.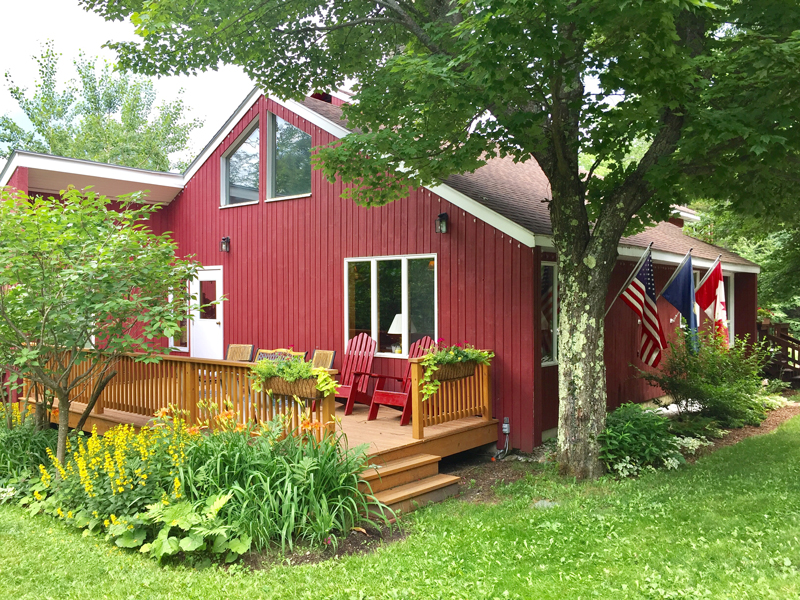 They find it remarkable that their guests hail from such far-flung and nearby places including major metropolitan areas to the south plus such places as Australia, New Zealand, Malaysia, Israel and all of Europe.
"We attract people from all walks of life," said Heffernan, noting he and Zeiner find it empowering that guests return year after year.
Their approach to hospitality is personal and quirky. Heffernan wrote a brief piece documenting fun facts about Vermont that is left in every room for guests. He's writing a second edition now.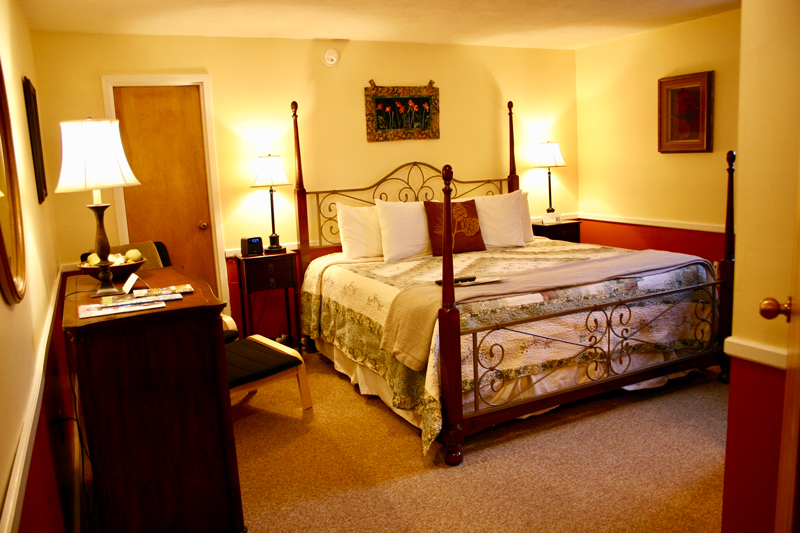 Heffernan, Zeiner and their housekeeper, Matt Pinsonneault, run the show, a three-person team that handles food, lodging, shopping, reservations, marketing, cleaning, landscaping, accounting and more.
"We have ourselves pretty well organized. We pull it off. That's part of being successful: running the operation as lean as you can," he said.