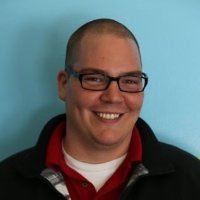 Chris Langevin is the new director of athletics and activities at Harwood Union. Lisa Atwood, Harwood co-principal, made the announcement this week.
"I am pleased to announce that we have offered the position of director of athletics and activities to Chris Langevin and he has accepted. I am really thrilled that Chris will be taking over the reins. He has a great skill set and coupled with his great energy and enthusiasm, will quickly learn about Harwood, our students and our community," Atwood said.
"We believe our co-curricular programs, our students and our staff will be in great hands," she added. Langevin will take over for Sue Duprat, who retired at the end of the school year.
Langevin is currently serving as interim director of student activities at South Burlington High School. He has previously worked with Special Olympics and Ben & Jerry's in Waterbury. He graduated from Springfield College with a bachelor's degree in sport management and from Southern New Hampshire University with a master's in sport management with an athletic administration certification. He is currently pursuing a second master's in educational administration and supervision from Ball State University.
"I'm incredibly excited for the opportunity to be Harwood's next director of athletics and co-curricular activities. I have heard such amazing things about this community, and I can't wait to get started. I look forward to working with our coaches, and especially the students, to continue the amazing work and environment Sue and the administration has established here," Langevin said. He can be reached at This email address is being protected from spambots. You need JavaScript enabled to view it..