Harwood golf won their second match of the season at the Country Club of Vermont.
On Thursday, September 7, the Highlanders went up against Lake Region, Montpelier and Lyndon. Although Montpelier's Richard Bryson came away with the lowest score, 37, Harwood took the team score.
Harwood combined for 170 strokes, Lake Region followed with 176 strokes, Montpelier finished third with 190 strokes and Lyndon placed fourth with 238 strokes.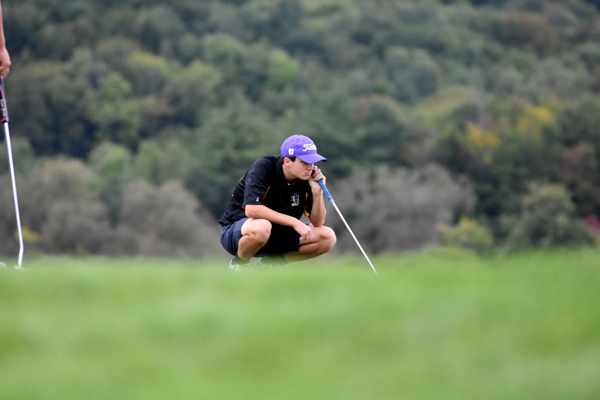 Aidan Melville and Ian Groom led the team with identical scores, 39. They were followed by teammate Nate Honeywell, 42.
Head coach Brian McCarthy said that he expected consistency from his three top players and they delivered.
The golfers battled rain throughout the nine-hole event. A strong showing at the team's home course, the Country Club of Vermont, could bode well for the Harwood team later in the season when they will compete in the state qualifier.
Six teams will qualify for the championship event.