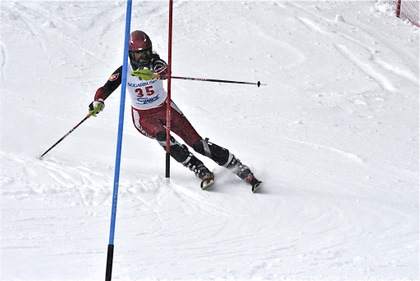 Harwood alpine results
On Friday, February 10, the Harwood Union alpine teams competed under the lights at Bolton Valley in a two-run slalom. With nine teams racing in the Rice Carnival, the combined Harwood teams placed second overall in a very competitive event.
The Harwood boys placed 4 skiers in the top 15. Brooks Curran, 4th, Jack O'Shea, 8th, Colin McGlynn, 11th, and Hoby Weston, 15th, all skied well and gave the team a great result. Jono Gross, 18th, Matt Crowell, 21st, Alec McGlynn, 25th, Amos Gaylord, 38th, and Dillon Welch, 47th, also skied well in the meet for the team.
The Harwood girls bested the boys' team by placing 4 in the top 11. Sarah Wry, 6th, Amy Graham, 8th, Haley Behn, 9th, and Ashley McNeish, 11th, all put in an outstanding performance for the team and a great combined team result. Molly O'Shea, 15th, Sophie Dasaro, 16th, and Emily Hewitt, 23rd, also skied well in the event.
The teams head to the Middlebury College Snow Bowl Thursday for the final meet of the regular season. The district meets take place next week, Monday, February 20, and Thursday, February 23, both at Smuggler's Notch Ski Area.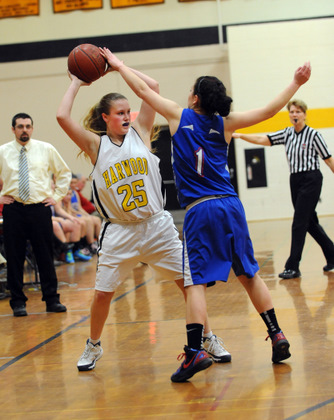 Harwood sports roundup
On Monday, February 13, the Harwood boys' varsity basketball team faced off against Thetford; Logan Liberty scored 14 points and Will Ewald scored 13 to beat Thetford 37-33. Last Wednesday, the Highlanders lost to Montpelier 59-51.
The Harwood girls' varsity hockey team beat Mount Mansfield last Monday, February 13, with a final score of 6-1. Harwood's Carrie Johnson and Katie Martin each scored two goals. Harwood goalkeeper Siena Damon had 21 saves for the Highlanders.
The Harwood girls' varsity basketball team lost to Thetford 47-36 on Tuesday, February 14. Anna Benard scored 12 points and Naomi Koliba scored 10.
On Tuesday, February 14, the Harwood Nordic ski team competed in the Trapp's Valentine's Day mixed 5K run in Stowe. On the men's side, HU lost to U-32 with total respective times of 1:16:31 to 1:13:41. On the women's side, HU lost to U-32 with a total time of 1:46:46 to 1:42:01.
{loadnavigation}