Three local women facing extreme health challenges are continuing to improve this week.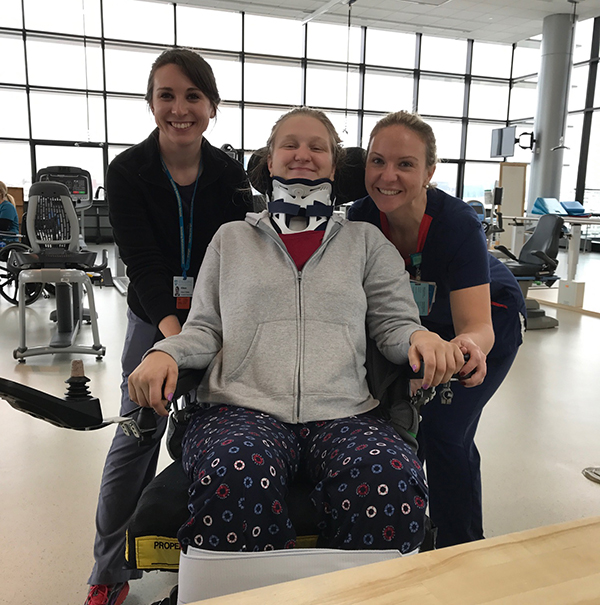 Lily Stilwell, 19, of Fayston, was severely injured in a car crash on October 14. The accident damaged her cervical spine and she is currently paralyzed from the waist down. She spent her first week at Spaulding Rehabilitation Hospital in Boston last week and her mother, Tina Rich, said she has made amazing progress.
"Things have changed so much over the past few days. She got her feeding and trach tube out and has a motorized wheelchair that she has learned to drive," Rich said.
"The first day she wasn't very interested in it and the therapist had to drive. By the third day, she was driving and now it's a highlight to ride around in her scooter," she added.
Despite the damage to her spine, Stilwell has the use of both arms and her hands and is working with three different types of therapists on improving her strength and dexterity, her breathing and speaking.
"There's definitely been progress in one week," her mother said.
While her mom stays with her in Boston, friends and community members are considering how their home in Fayston will need to be modified. At a minimum they will need a way to get her into the house and will need a bathroom modified so she can use it.
"The support from the community has been wonderful," Rich added. People can contribute to a crowdfunding site set up for Lily at www.crowdrise.com/lily-stilwell/fundraiser/LilyStilwell or make contributions to her bank account at Northfield Savings Bank in Waitsfield.
She can be contacted at the rehab center and her mother says she would love to receive cards, flowers or care packages from home. Spaulding Rehabilitation Hospital, Attn.: Lindsey Stilwell, Room 612, 300 First Avenue, Charlestown, MA 02129.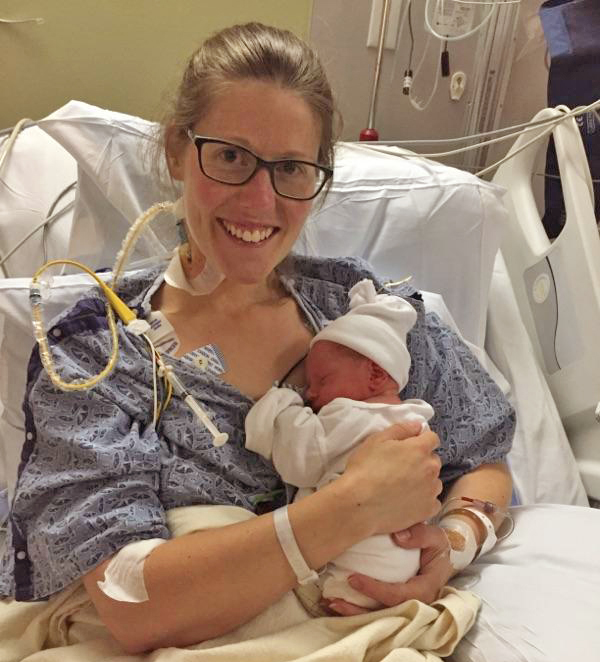 WEAVER
Warren native Jillian Weaver, 30, continues to improve, albeit slowly, from a debilitating heart condition that was undiscovered until she was in her eighth month of pregnancy. Last month Weaver gave birth to her second daughter, Ezra, in the intensive care cardiac thoracic unit at Tufts Medical Center.
Weaver, the daughter of Peter and Marnie DeFreest, Warren, was in her third trimester when her family convinced her to go to Dartmouth for shortness of breath and heart palpitations. She was ultimately diagnosed with cardiomyopathy. Her condition had been undiagnosed for years thanks to her active and healthy lifestyle.
She's home with her children but can't be alone with them because she is wearing a vest that is a defibrillator. If it shocked her, it could harm the infant, her mother Marnie DeFreest said.
"But she's doing well. She looks well. Her heart is not improving as fast as the doctors would like because she has such low blood pressure that they can't give her the right amounts of meds to help her heal faster," her mom added.
Weaver is under a type of house arrest. She can't tax her heart and can't go up and down stairs. She gets limited outings to shop. The amount of water she can drink is limited, and because of the meds she is taking, she and her husband opted to bottle feed Ezra, their newborn.
The vest that she is wearing is a new groundbreaking piece of medical equipment made by Toll.
"They are made for men and aren't very comfortable for women, so the company, Toll, wants to tell her story, from the standpoint of a woman," DeFreest said.
She will wear the vest and continue with medication until a single beat of her heart produces an amount of fluid known as an ejection fraction, of 35. A healthy heart has an ejection fraction of 70 and Weaver's is currently about 20. She can't take the vest off until her ejection fraction is 35.
Then there will be a determination made about permanently implanting a defibrillator in her chest. In addition to her work with the Toll company, she has been asked to speak at a Red Dress Ball on heart health for women in February in Hanover, New Hampshire, and Tufts will tell her story in the New England Journal of Medicine and she will also participate in another study in Ohio.
Friends are helping her raise funds for medical expenses not covered by insurance. The link for the GoFundMe site is www.gofundme.com/jillian-weaver-medical-fund-2vc38kf8.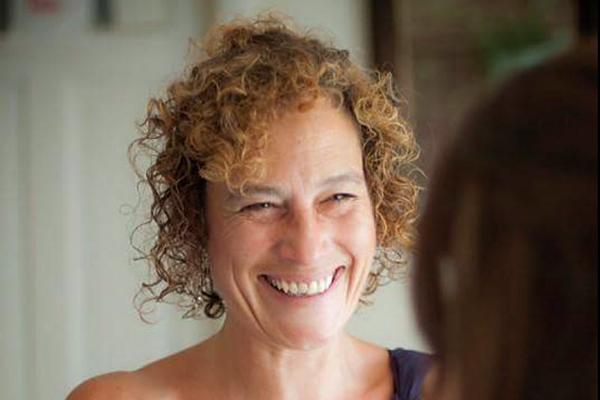 IDOL
Susan Idol, Waitsfield, is recovering from burns she received in an October 24 house fire in Panton. She is in the intensive care unit at UVM Medical Center where she's been since the fire.
According to her family, doctors began surgical grafting last week and it will continue next week. She suffered second- and third-degree burns on her torso, arms, shoulder, face and hands. She was kept sedated and on a ventilator at first. This week she had her ventilator removed, according to a social media site set up by her family. She suffered from smoke inhalation in the fire which required clearing her lungs with a respirator.
Her daughter, McKinley Pierce, provided an update on a public Facebook page for Idol. She wrote that Idol is beginning to speak and move around, which her doctors report is a good thing.
"She's been going in and out of all kinds of emotions. Who knows what is going on in her head. Her brain is still trying to piece everything together. She is able to recognize us and she said, 'I love you too sweetheart,' while trying to give me a hug and a kiss," Pierce wrote.
Friends and family of Idol have established a crowdfunding site for her. She has recently started a new job and was not yet eligible for insurance at that job. Her daughter created an open Facebook page: www.facebook.com/groups/1719099961745510/.
Her son, Wilson, is collecting video messages for her. Here is the link for her GoFundMe site: www.gofundme.com/healingsassyfund.