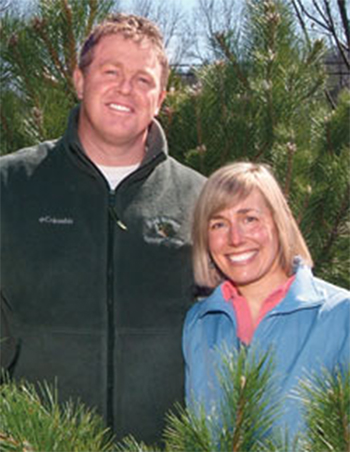 Governor Phil Scott has appointed Ed Read, Fayston, to replace Adam Greshin in the Vermont House of Representatives.
Greshin resigned when Governor Scott tapped him to be his commissioner of finance and management. Greshin, from Warren, served five terms in the House of Representatives.
Like Greshin, Read is an independent. Read will serve the remainder of Greshin's two-year term, which started in January 2017.
Read owns Mad River Property Management and he was elected to a three-year term on the Fayston Select Board, which would expire in 2020.
"I'm honored to have the opportunity to serve the residents of Duxbury, Moretown, Fayston, Waitsfield, and Warren," Read said in a press release from the governor's office. "As a small business owner and selectman, I believe my roots in the community will serve this district well and I look forward to getting to work as soon as possible."
Photo: Ed and Trish Read. Photo from Mad River Property Management