Mike Crowley, managing partner for CBD Vermont, Waterbury, sat down with this Valley Reporter reporter to explain the inside scoop on CBD (cannabidiol) products for dogs.
CBD Vermont moved into its location in Waterbury between Lake Champlain Chocolates and Ben & Jerry's in August, and opened up the retail shop in September. Asked if he thought CBD products would be sold in treat form for dogs, Crowley said they already have treats for pooches in the store.
CBD is a compound found in hemp plants that has been known to relieve pain, reduce anxiety and can help individuals sleep. CBD is one of 100 known cannabinoids in the cannabis sativa plant.
When it comes to the products in their store, the dog treats have been a big seller.
"We have a lot of people including myself who have anxious dogs, especially separation anxiety. We have one formulated for calm dogs; a lot of people just want their dogs to chill out," said Crowley.
Crowley said they also have treats for dogs with joint pain (no pun intended), for older dogs with hip issues.
Crowley's business partner and CBD Vermont owner Doug Bell said that it depends if veterinarians in the district are on board with the products or sell them at their clinics.
"Some of them do, some of them don't. There is this one in Middlesex that does and he very much encourages it," said Bell. Bell gives the CBD treats for joint pain and says it seems to help his dog a lot.
Products at CBD Vermont come from Upstate Elevator Supply Co., a business in Burlington, and CBD Vermont also sells a tincture from Northeast Kingdom Hemp, specifically for dogs. All the products are essentially what a human would take for CBD put into dog form.
When giving the CBD products to dogs, buyers need to be cautious about the dosage. The treats at CBD Vermont have a weight guide for dogs on their label that indicate how many treats can be given based on a dog's weight, but Crowley advised speaking with the vet first.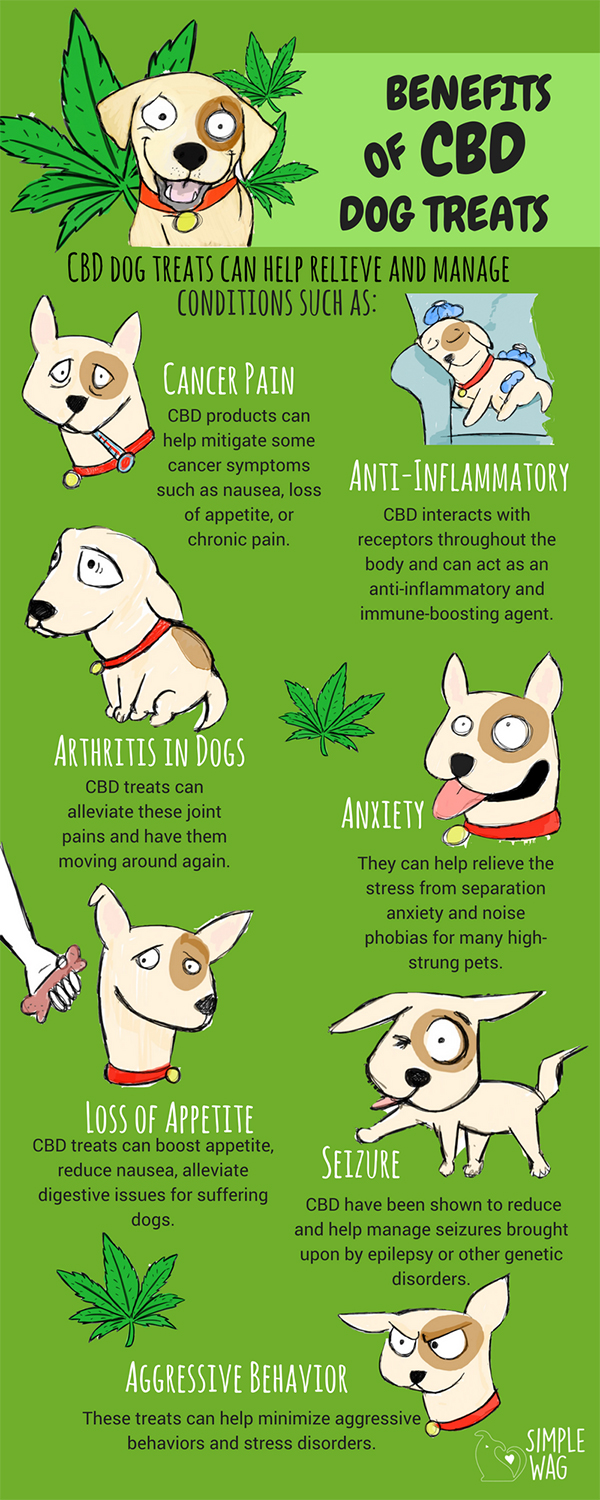 Click for larger Image
Looking ahead, Crowley thinks the CBD dog market will grow in the future. "I think it's a huge market; just judging off the volume we've sold in the store there's a lot of interest. People are excited about it – people love their pets. They want to help them," said Crowley.
CBD Vermont grows their own hemp extracts that they sell wholesale. Crowley said that most individuals who come to their retail shop are looking for help sleeping, something to help with pain and with anxiety.
Crowley added that the federal farm bill just passed and was signed by President Trump, which removes hemp from the Schedule 1 drug list. Schedule 1 drugs are drugs that are addictive and show no medical benefit. Crowley thinks that with CBD off the list, CBD will see more growth in its industry.
"People are really looking for a natural remedy that works. People are tired of the pharmaceutical side effects. I think there's a huge promise and it's exciting for us because we're connecting organic farming and sustainable farming to wellness," said Crowley.
More information about CBD Vermont can be found at their location, the website www.cbd-vermont.com and by phone, 802- 882-8377.