The newly reconstituted Mad River Valley Housing Coalition is continuing its reorganizational work next week and will confirm a new board of directors at that time.
The housing coalition will meet on April 8 at 3:30 p.m. at the Waitsfield town office.
The housing coalition has become active again as a subcommittee of the Mad River Valley Planning District Steering Committee has explored the adoption of a local option tax (LOT). Through that work the lack of workforce housing has been identified as one of the most significant issues affecting The Valley's economic vitality. Should an LOT be adopted, the subcommittee is recommending that a substantial annual portion of the $700,000 expected to be raised be earmarked for housing.
At next week's meeting, stakeholders will review previous efforts, both successes and failures, to advance housing in The Valley. The agenda includes discussion of a market demand analysis, which the steering committee members approved at its March meeting. That analysis will be funded by the steering committee at $3,000 and each member town –Warren, Waitsfield and Fayston – will be asked to contribute $1,000. Warren and Fayston select boards have approved the expense, contingent on all three towns agreeing.
That analysis will provide the newly reorganized housing coalition with critical information about what types of housing are needed, how many units and appropriate market rent/cost data. Additionally, the information will be used for assisting current development projects, advocacy among municipal bodies and throughout the community, creating inventories/databases (buildable lots, potential land donations, etc.), efficiency/weatherization programs, expanding home sharing and more.
LETTERS OF INTEREST
A number of local residents, elected and appointed officials and volunteers have submitted letters of interest seeking a term on the board of directors of the MRV Housing Coalition. In alphabetical order they include Bob Ackland, Warren; Karl Klein, Fayston; Mac Rood, Warren; Don Simonini, Fayston; Ward Smith, Fayston; Ellen Strauss, Warren; and Karen Winchell, Fayston.
John Donaldson, Waitsfield, former MRV Housing Coalition chair, will also present a potential work plan for the group, updated on March 11.
That plan calls for taking a look at rental housing including reinvigorating local efforts to promote accessory dwellings. Accessory dwellings, sometimes called mother-in-law apartments, are allowed in all three Valley towns. The plan suggests working to help homeowners evaluate the feasibility of creating accessory dwellings, following a model used in Brattleboro. Additional work could be done to find grant funding to help cover soft developments costs and more work could be done with Home Share Now, a program that matches landlords and tenants.
The potential work plan also speaks to large- and small-scale efforts to improve homeownership rates. Small-scale efforts such as Habitat for Humanity and the Mad River Valley Affordable Land Initiative have resulted in a half dozen single-family homes over the past two decades. That work continues and will require land donations. In terms of larger scale efforts, Donaldson identified the need to develop hamlet infrastructures for 10 to 20 houses or multifamily dwellings using the Affordable Land Initiative program with large tracts of land donated by the towns or others.
"This will require education, political will of the select boards, public support and significant funding to cover engineering studies and infrastructure development," Donaldson wrote, identifying funding sources as the LOT, if enacted, the Mad River Valley Community Fund, grants and others.
"The existing demand analysis in the 2017 Housing Study seems adequate to justify proceeding," he added.
Finally, he suggested advocacy will be needed to educate local select boards and the public about the need for housing and said advocacy will be needed for zoning changes necessary to support increased density, duplexes and larger accessory dwellings.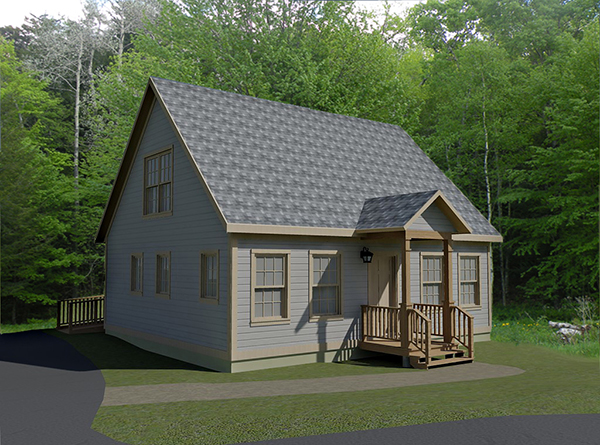 THIRD DECADE
This year marks the third decade that the need for affordable housing has been before local leaders. In 1989 the Mad River Valley Affordable Housing Coalition was created. In 1990, a MRV Housing Workshop drafted affordable housing policies for The Valley. Also in 1990, a community development planning grant for a needs assessment was received, made possible by a $5,000 match from Sugarbush. That needs assessment was published in 1991. In 1992-93, the Mad River Valley Housing Coalition was incorporated as a nonprofit. In 1995, Mad River Research conducted (and updated) an affordable housing market study.
In 2001 a housing needs update was conducted through a Warren municipal planning grant and in 2002 a housing summit was held with projects identified and recommendations developed for local planning commissions. At that time, a master plan for The Valley was created and an updated inventory of the built environment and land appropriate for development was created. Efforts were made to bring together teams of developers, landowners, public and private resources, real estate agents, builders and more.
In 2003, the MRV Housing Coalition became the MRV Housing Coalition Inc. and in 2004 began applying for Vermont Community Development Planning Grants. The housing coalition was revitalized again in 2006 when a housing study was produced. Also in 2006 Sugarbush received approval for its plan to redevelop the Lincoln Peak base area including constructing Clay Brook, 61 whole and fractional ownership units. That approval required a contribution to the affordable housing coalition of $36,234 of which $20,000 was credited for the donation of the resort's former season pass building to Habitat for Humanity. The remaining $16,234 was paid to the Vermont Housing and Conservation Board to support housing in The Valley. Additionally, Sugarbush donated approximately 10 acres of land to Warren for the project that became Wheeler Brook Apartments.
COALITION REVITALIZED
In 2008, the Valley Futures Network Land Bank Committee folded in the housing coalition which applied for a grant to create an accessory dwelling unit guide. The housing coalition was revitalized again in 2009 with new bylaws and a renewed 501c-3 status. In 2009, the coalition published a guide to creating and renting accessory apartments in The Valley.
Between 2011 and 2012, the Valley Affordable Land Initiative was launched to acquire parcels of land for free or below market rates to be resold to qualified purchasers or housing developers with a perpetual affordability mechanism. In 2012, Sugarbush donated a 1.5-acre parcel on German Flats Road to the land initiative and the housing coalition subdivided it and secured permits for a three-bedroom house. The housing coalition developed an application and selected a family to purchase the home for $6,000 to cover the cost of subdivision, permitting and septic updates. With the help of the Central Vermont Vocational Technical Center, the family completed construction of the home in 2013, which includes a covenant to remain perpetually affordable.
In 2015, a community economic summit recognized that the two greatest barriers to economic vitality were housing and transportation. In 2016, the housing coalition worked again on revitalization and conducted a housing study and employee housing study. That study was published in 2017. Also in 2017, Sugarbush and the planning district began working on the Tenants for Turns program, pairing resort employees with people with rooms or apartments to let.
Last year there was a focus on tiny home development and a local woman presented a proposal on the need for senior housing in The Valley to the housing coalition. TJ Kingsbury is currently in the permitting phase for such a project on Airport Road.