Ten women and six men have been selected as jurors for a Williston man charged with five counts of second-degree murder for a wrong-way crash that killed five Mad River Valley teens on Interstate 89 in October 2016.
Steven D. Bourgoin was speeding, driving the wrong way and still had high levels of THC – the active ingredient in marijuana – in his system six hours after slamming his truck into a Volkswagen in Williston about 11:55 p.m. October 8, 2016, authorities have said. A state judge ordered a blood draw of Bourgoin because of the impairment he displayed at the scene, police said.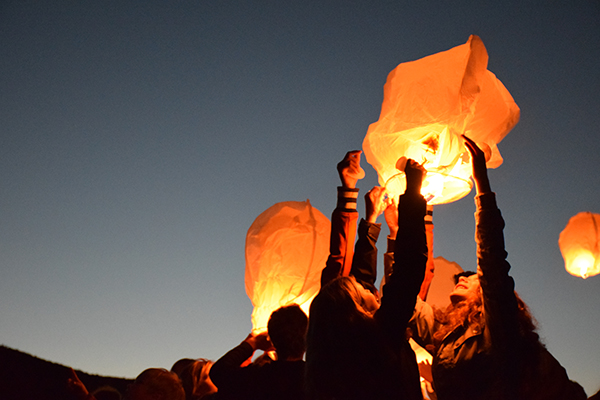 The final 12 jurors that will actually consider Bourgoin's fate will be selected at the end of the trial with the other members excused as alternates. Courts now tend to refrain from identifying alternates at the start of the trial in an effort to try to get the full panel to listen closely to all the testimony.
After two days of individual questioning of potential jurors for Bourgoin it took only about an hour Wednesday morning with general questioning before both sides agreed on the jury.
"This process went fairly smoothly," Vermont Superior Court Judge Kevin Griffin said.
He excused the 16 men and women shortly after 11 a.m. Wednesday, reminding them not to read any newspapers, watch TV news, stay off social media and to avoid conversations with family and friends about the trial.
Opening statements by lawyers and testimony are scheduled for next Monday, May 6, in the trial. The trial could last up to three weeks.
Bourgoin, 38, has pleaded not guilty to the homicide charges and plans to use an insanity defense – which was front and center during the three days of jury selection.
Defense attorney Robert Katims conceded during questioning on Wednesday that Bourgoin was the driver. Katims said the key issue for the jury was to determine if and what crime may have happened and the mental health of his client at the time of the crash.
Eli Brookens, 16, of Waterbury; Janie Chase Cozzi, 15, of Fayston; Liam Hale, 16, of Fayston; Mary Harris, 16, of Moretown; and Cyrus Zschau, 16, of Moretown died in the crash.
The teens were returning home from a concert at Higher Ground in South Burlington. Four victims attended Harwood Union High School in Duxbury, while Cozzi had transferred to Kimball Union Academy in New Hampshire.
News media coverage also drew attention from potential jurors because the case has generated considerable interest over the past two and a half years. The five deaths are believed to be the largest mass homicide case charged criminally in Vermont history.
Bourgoin also is charged with two other counts for his conduct after the initial crash: single charges of aggravated operation of a marked Williston police cruiser without consent and reckless driving of the vehicle by crashing it into the first accident scene.
State police have estimated Bourgoin was driving at 79 miles per hour. The teens became trapped in the 2004 Volkswagen Jetta, which burst into flames, police said. They estimate Bourgoin was driving at 107 mph in the cruiser when he crashed the second time.
By asking questions about mental health and the media in individual sessions, the court hoped to avoid answers from prejudicing the panel. Before Monday the panel members had been provided a 24-page questionnaire with more than 80 questions to help the lawyers to focus on issues.
Judge Griffin briefed 58 potential jurors on Monday morning, April 29, about the basis for trial by reading the criminal charges Bourgoin faces. The panel members were later sent to another courtroom, and 50 of them returned for individual questioning by the prosecution and defense before court closed for the day.
The answers ranged from the first juror interviewed, who said he was unaware of any media coverage because he does not follow any news, to a former Burlington Free Press veteran reporter, who admitted to reading as much as possible to be an informed citizen. Thirty-eight new potential jurors also arrived at court on Tuesday to start the process.
The court began general questioning on Wednesday morning, May 1.
During individual questioning the prosecution seemed to focus more on the media coverage, while the defense questioned about mental health and mental illness.
The psychiatrists retained by both the prosecution and defense have said they believe he was insane at the time of the crash, but State's Attorney Sarah George is hoping to show Bourgoin should be held responsible. George and Deputy State's Attorney Susan Hardin may use Bourgoin's former girlfriend, Anila Lawrence, and a third doctor to overcome the findings of the other two.
Some potential jurors expressed they were uneasy with the nature of the case. At least two said they would have trouble sitting on a case with a potential death sentence – which they were told Vermont does not have.
Other jurors had personal issues. One woman was speaking at an out-of-state conference, while another had just had a baby and was worried about being able to breastfeed her child. One said he had children who had gone to Harwood Union High School.
A couple of potential jurors, including a driver's education teacher-coach, said they had discussed the case with students. He, along with a former guidance counselor at Burlington High and a handful of other people working with teenagers, said the trial would be difficult due to the victims, but all promised to do the best they could if picked.