2013 Year in Review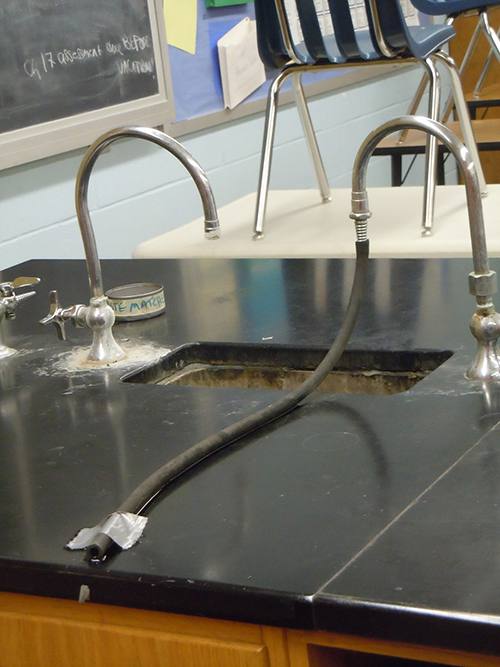 Vandals flooded Harwood Union with approximately 8,000 gallons of water causing extensive damaging and closing the school on May 1 and 2. To date no perpetrator has been found. In November, over student and staff protests, the school board voted to turn on surveillance cameras in the school 24/7.
The vandalism involved a number of toilet flow valves being removed and damaged throughout the building. In addition, floor, sink and water fountain drains were heavily taped shut with duct tape and faucets, water fountains and the like were left on to run wide open. The front lawn was also heavily damaged.
The damage was significant, widespread, and costly and resulted in the school being closed for two days, which meant Harwood students had to remain in class two days later than the rest of the school district, resulting in disruptions of family, staff and student work and vacation schedules.
In the wake of the vandalism school administrators purchased and installed cameras but did not turn them on. When school started in the fall, the cameras were turned on only at night. After three public hearings on its proposed surveillance policy, the board voted to turn the cameras on all day and all night.
{loadnavigation}