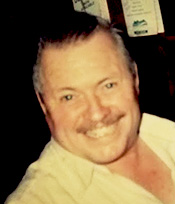 Elwin Mark Pierce, 77, of Warren, passed away on September 28, 2018, in his home surrounded by his loving family.
Elwin was born in Warren, Vermont, to Hiram and Freda (Thompson) Pierce on March 20, 1941. He grew up and attended both Warren Elementary School and Waitsfield High School. He received Automotive Service Excellence certification in Glens Falls, NY.
Elwin married Shirley Larmie on May 23, 1959, in Bethel, VT. They had five children together. He married Debra White on July 9, 1983, in Warren, VT. They had two daughters together. Elwin was an entrepreneur having started and run several businesses. For the past three decades, he has owned and operated the only taxi service in the Mad River Valley. Elwin enjoyed playing guitar with friends, singing, hunting, fishing, bowling and, above all, spending time with friends and family. He was involved in the Moose Club, bowling leagues and sponsoring Children through World Vision. With his big heart, Elwin has always donated to many charities.
Elwin is preceded in death by his mother and father, and siblings Marion Pearce, and Edward, Robert, Francis and Carl Pierce.
Elwin is survived by his children Joanne LaRock of Waldorf, MD; Sherri Pierce and Renee Pierce of Waitsfield, VT; Gregory Pierce (Julie Cota) of Lyndonville, VT; Tina Pierce (Dennis Patterson) of Goshen, VT; Crystal Pierce (Stanley Lund) of Warren, VT; and Liza Behrens (Justin Behrens) of Mountain Top, PA. He is also survived by his siblings Virginia Jones, Merlin (Pat) Pierce, Corrine Whitney, Hester Shelton, and Harriet Whitney, 16 grandchildren, and 11 great-grandchildren.
A celebration of his life will be held beginning at 1 p.m. on Saturday, October 6, 2018, at his home in Warren, VT.
In lieu of flowers the family requests that memorials be given to one of Elwin's favorite charities including the ASPCA at aspca.org, Boys Town Father Flanagan's Boys Home at charities.org, and Wounded Warriors at woundedwarriorproject.org.
Elwin's family wishes to extend our sincere thanks to those who have provided us support and comfort during this difficult time. He will be greatly missed and never forgotten.